As your company grows, the number of new applicants better trend up with it! If you're anxious about falling behind on your quotas, you can use the New Candidates by Source report to figure out how your current pipeline compares to your historic performance! Compare sourcing strategies, agencies, individual recruiters, or any other sources to figure out what's working now and what offered the greatest return in the past, or set new outreach goals and watch as the numbers tick up in the coming weeks!
You can summarize the results by Week, Month, Quarter, or Year, and each column will show you the information for candidates whose application dates are within that range.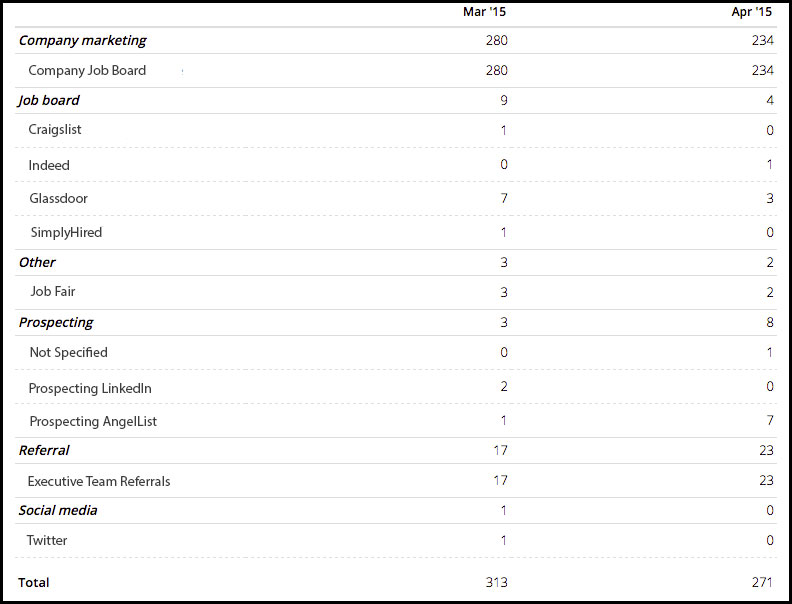 How can this report be filtered?
The New Candidates by Source report can be filtered by Department and Office (located right next to your company name), as well as Job and Date Applied.