You can use the Current Pipeline Per Job report to view one job's pipeline against another, but what if you want to compare your pipeline to the toughest competition of them all...yourself! You can use the Pipeline Snapshots Over Time report to get an idea of how your current Pipeline compares to different points in the past. You can use it to evaluate how your candidates are moving through the pipeline, the number of people advanced or rejected in a given period, and the total number of openings you still need to fill.
You can summarize the results by Day, Week, Month, or Quarter, but each column will only ever show you what the pipeline looked like on the beginning of each specific time period. Mar '15 shows exactly what your pipeline looked like on March 1st, while Week of March 30 shows just March 30th.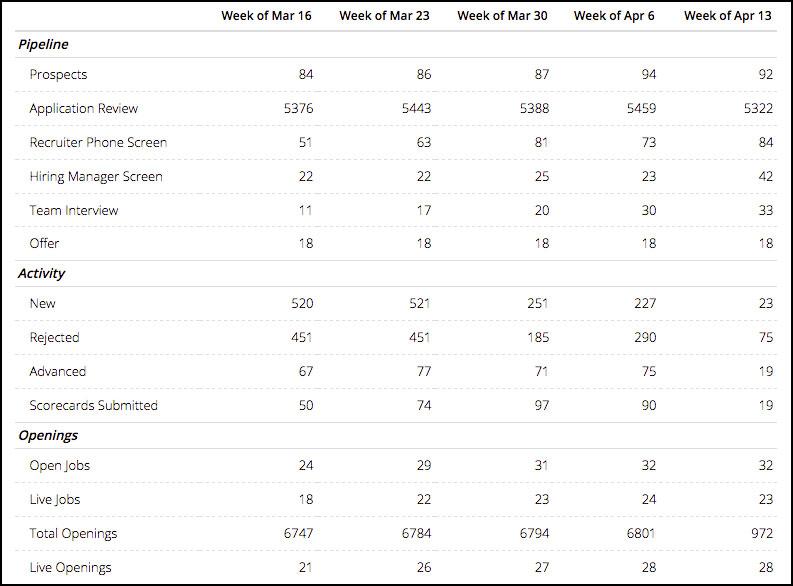 How can this report be filtered?
The Pipeline Snapshots report can be filtered by Job and Date, although the date filter will only go back to 02/05/2015 (when we started collecting this data). 
Please Note: This report updates every night at 8 AM UTC // 4 AM EST // 1 AM PST