Do you ever wish you could go back in time and compare how your different jobs changed over weeks and months? If so, you're in luck, because the Department Summary offers a glimpse of what your departments looked like a specific point in the past!
Greenhouse takes a snapshot of your openings and pipeline every night, and through the magic of date filters, you can venture into the past to compare how your different departments have progressed over time. You can use this to plot growth over time or determine whether changes in your hiring practices are having the expected results!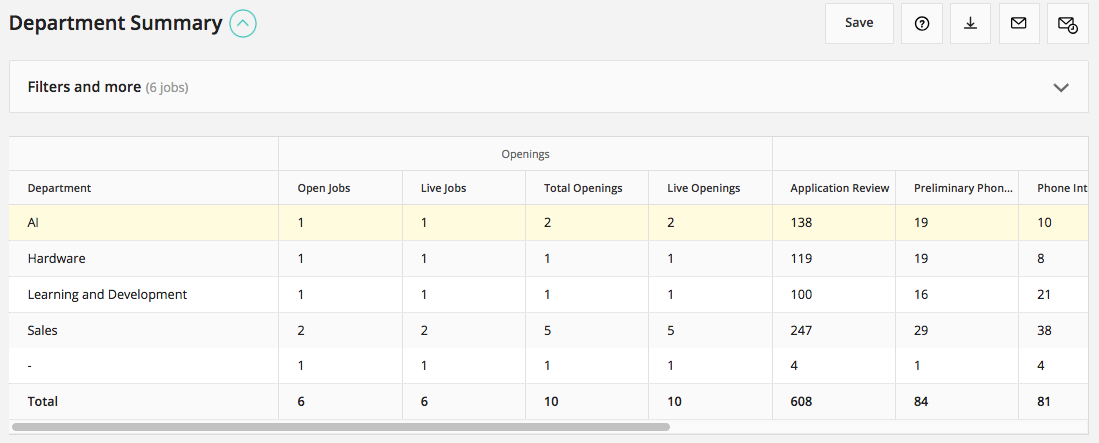 How can this report be filtered?
The Department Summary can be filtered by Job and Date, although the date filter will only go back to 02/05/2015 (when we started collecting this data).
Please Note: This report updates every night at 8 AM UTC // 4 AM EST // 1 AM PST