The HireRight integration for Greenhouse Recruiting allows you to order background screening services from HireRight directly from your Greenhouse Recruiting account.
See the following sections for more information:
Note: To enable this integration, contact your HireRight account manager with the email addresses of the users who need the integration. Greenhouse Support will work with HireRight and your account administrator to set up the integration. Once HireRight and Greenhouse confirm the integration is set up, you can send orders using the steps below.
Submit an order
Select the Candidates tab and locate the candidate.
Select the Private tab on the candidate profile.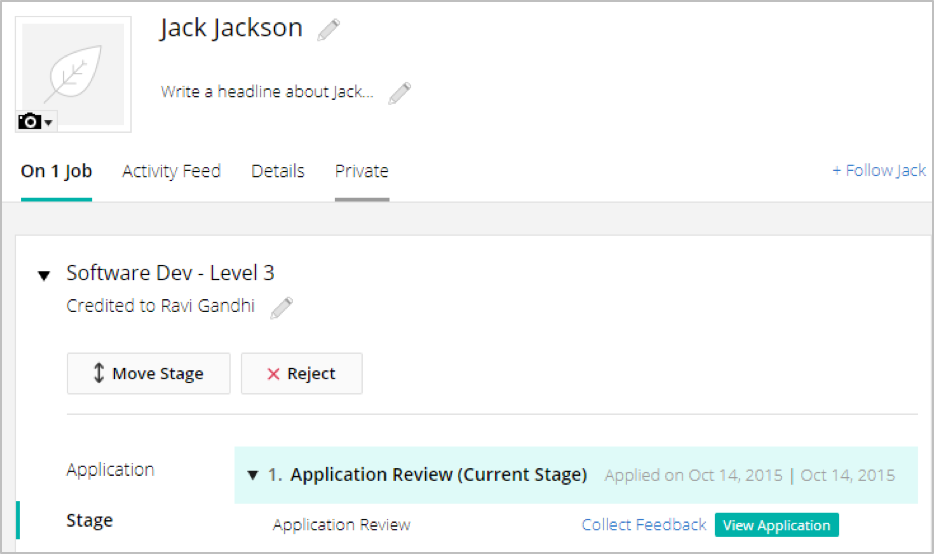 Select a Background Check Package in the dropdown menu and click Export to HireRight.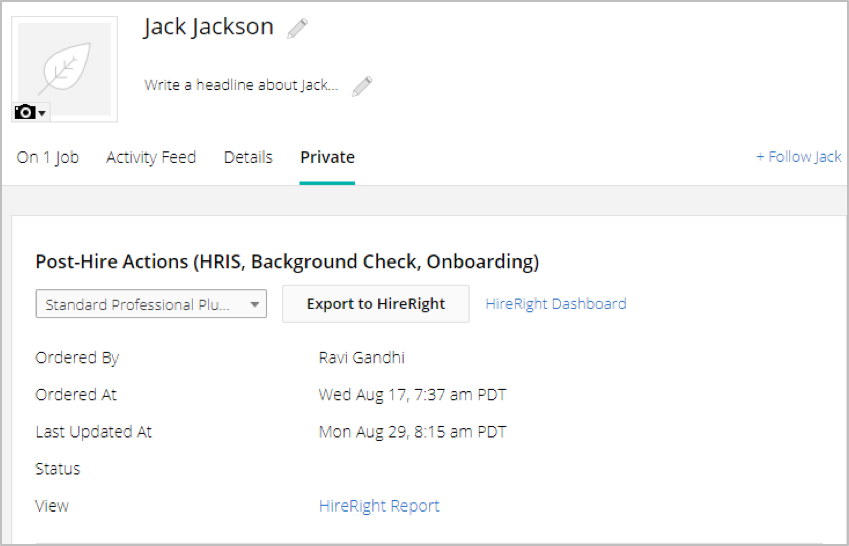 Click the HireRight Report link to continue to complete your order. This link is used now to start your order, and can be used later to view the order's status.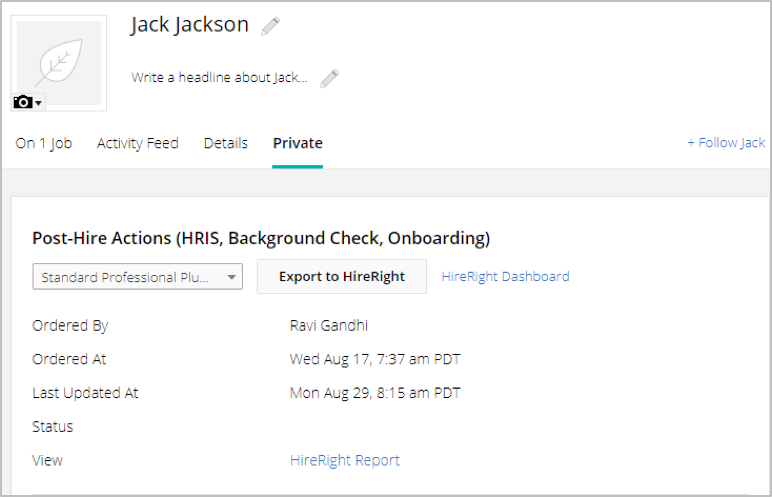 Complete the order details on the HireRight website according to your organization's process and policy.
Check status or view an order
If you previously ordered a background check for a candidate and want to view their status, select HireRight Report on the Private tab of the candidate's profile. This link opens the HireRight website, which can be used to the view the candidate's status.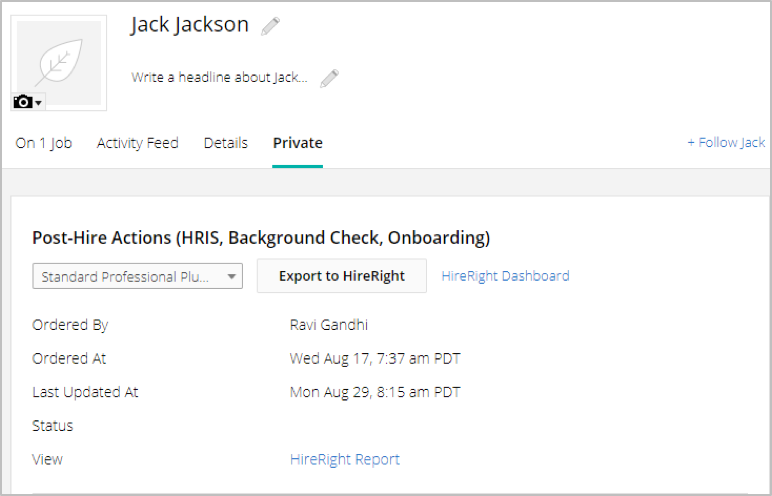 View the results from a background request
When a candidate's background check is complete, the Report Details section in HireRight displays the results of each background check and highlights any discrepancies between the applicant's profile in Greenhouse Recruiting and their completed background check.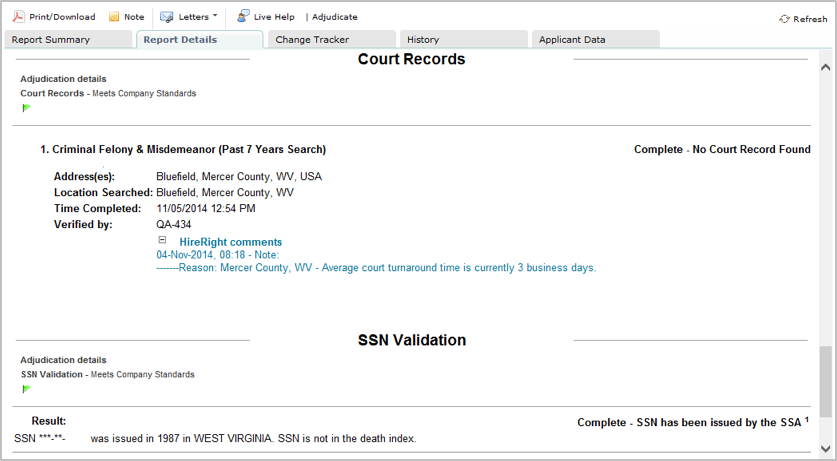 You can view other parts of the candidate's background check in this report.
For more help using the HireRight system, contact HireRight customer support here.