Note: Office-Specific Templates is only available to Enterprise level customers only
Users with Site Admin permissions can enable the Office-Specific Templates option for email templates.  If your organization has multiple offices, enabling this option will ensure that users can easily avoid having to scroll through irrelevant templates and just view the templates that are appropriate for their location.
To get started, enable the option by taking the following steps:
Click the Configure tab
Click Email Templates
Put a check in the box next to Enable Office-Specific Templates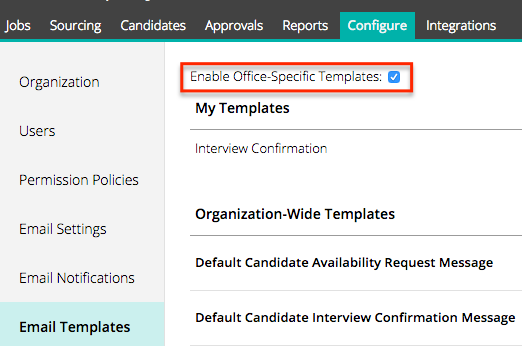 Once the option has been enabled, you will be able to assign email templates to a specific office or multiple offices.  Important note: any email templates that you created before the option was enabled will default to Anywhere.  To update the template to assign it to a specific office or multiple offices, first uncheck the box next to Anywhere, and then you will be able to select the individual offices from the menu.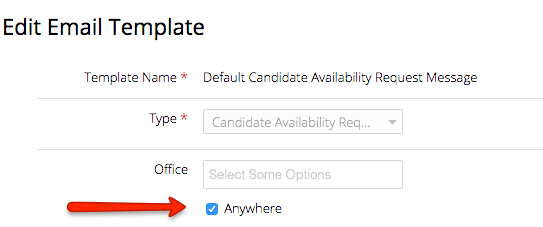 With the option enabled, when users go to send emails, they will be able to select an office, which will then narrow the list of available templates to choose from.