Permissions: Job Admin and higher
Product tier: Available for all subscription tiers
Codility makes great hiring decisions effortless without wasting engineering or recruiter time. Candidates are evaluated equally based on the technical skills that matter enabling engineering leaders to build high-performing, diverse teams that power growth.
Greenhouse Recruiting's integration with Codility allows you to seamlessly add a candidate test to your job's interview kit.
Set up the integration
First, log in to Greenhouse Recruiting and click Integrations on your navigation bar.
Search for Codility, and click Connect. Follow the instructions to set up the integration. Each person at your organization who intends to use the integration should repeat this process.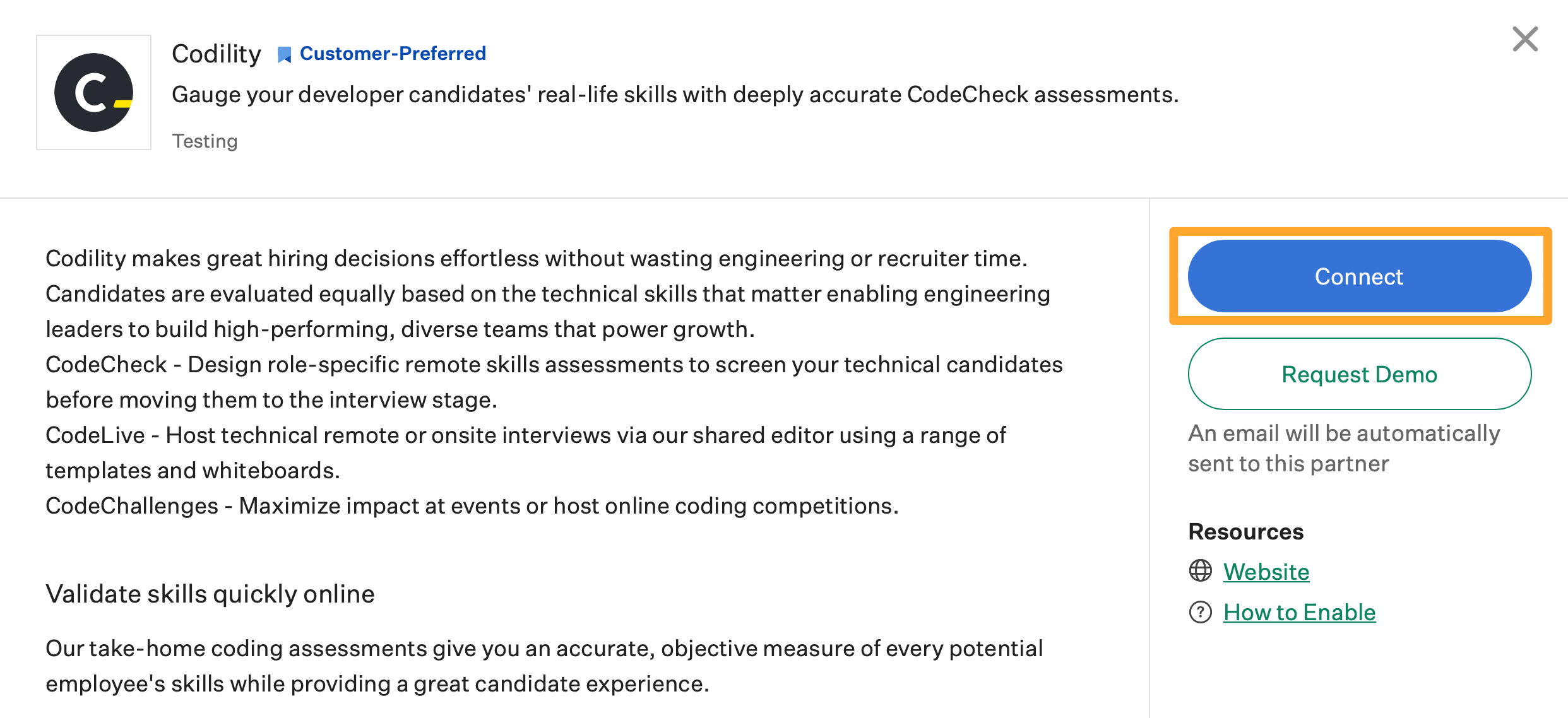 Add the Codility interview stage to your job
Next, add the Codility interview stage to your job in Greenhouse Recruiting.
Find a job and click Job Setup, then click Interview Plan.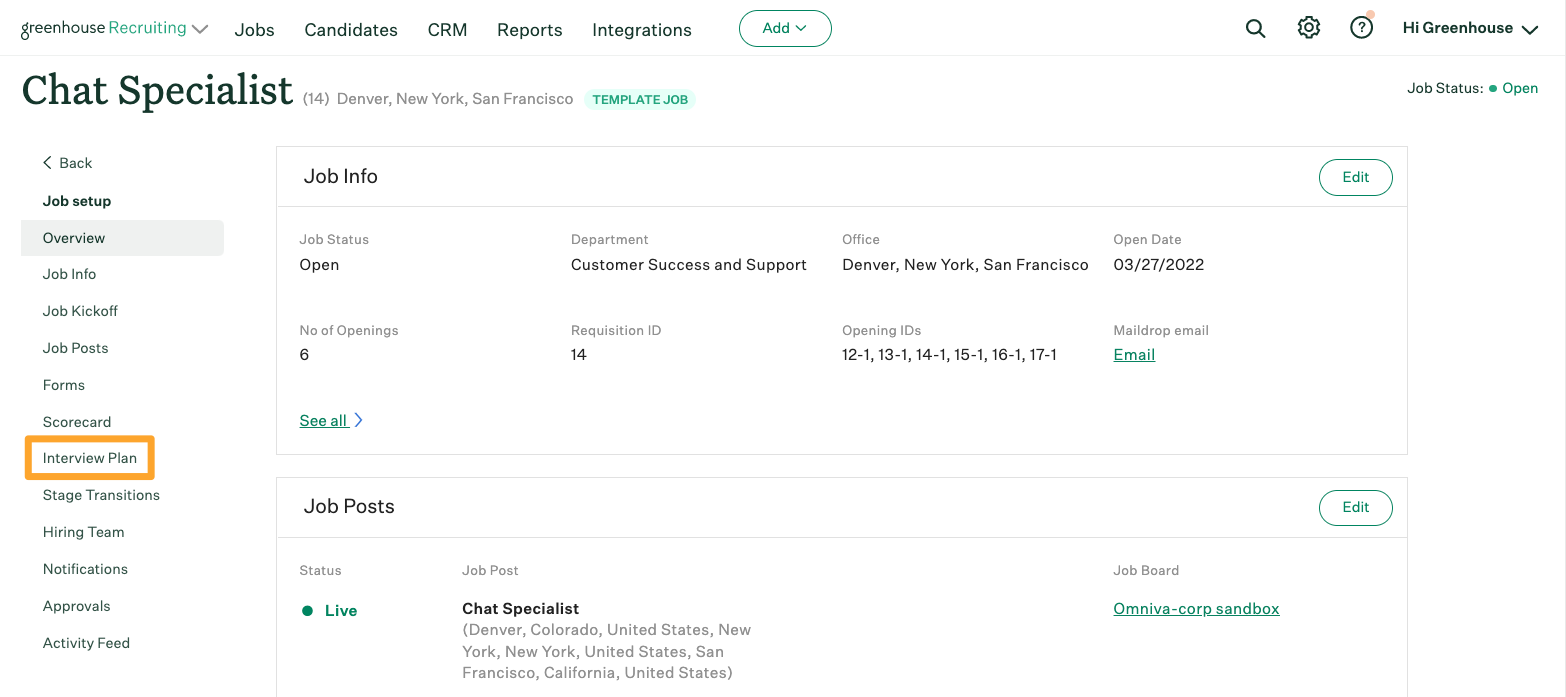 Click Add Stage and then click Codility Test. Click Add.
Once the stage has been added to your job, click Edit Take Home Test.
You'll see a drop-down menu that reflects the code tests that you've previously set up in Codility.
Select the test, and assign at least one Greenhouse Recruiting user to grade the submitted tests. Click Save.
Note: Test and email configurations are set up in Codility.
Use the integration
Send a Codility test
When candidates are moved into the Codility test stage, you can click Send Test to send a test from Codility to the candidate.

The status of the test will be viewable in Greenhouse Recruiting on the candidate's profile. The available test statuses include:
Take home test to be sent
Waiting for candidate to submit test
Scorecard due from [ GRADER ]
Review test results
Once a candidate has submitted their test, you can view their Codility score by opening the interview kit for the Codility Test interview. Click View Report to view details on Codility.