We've put together a presentation that will help introduce Greenhouse Recruiting to users with Job Admin-level access on your team.
The presentation covers:
What is Greenhouse Recruiting?
What does it help the company do?
What does that mean for the company?
How they can set up their account and log in to Greenhouse Recruiting
A guided live demo of Greenhouse Recruiting
Reporting within Greenhouse Recruiting
Best practices
For the Live Demo, our suggested agenda is as follows:
Review the All Jobs dashboard
Go through the top bar navigation, including search, FAQ, and editing My Info
Walk through the Job dashboard, including an overview of Pipeline and Pipeline Tasks sections
Resume review, including rejection process, if applicable
Navigating candidate profiles, including the Scorecards tab
Understanding the Candidates tab, including search functionality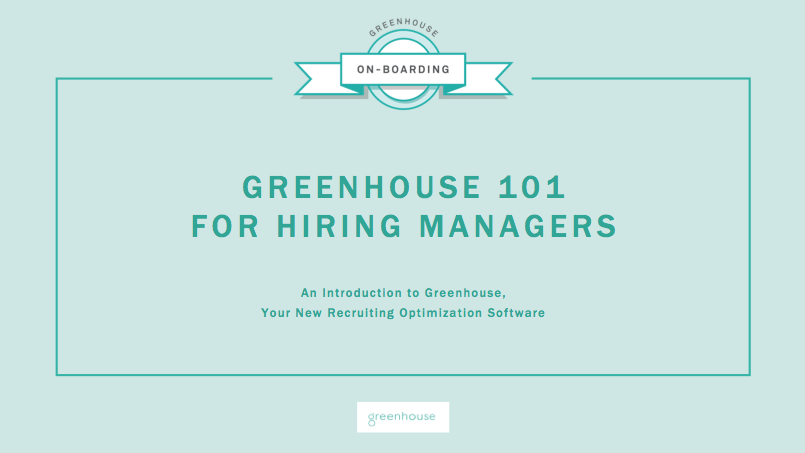 Greenhouse Recruiting 101 for Hiring Managers and Recruiters
Note: To download a copy of the presentation deck for internal use, click File > Download and choose your preferred file type. This also will allow you to copy individual slides from the deck if needed.