We've put together a presentation that will help introduce Greenhouse Recruiting to Basic users on your team.
The presentation covers:
What is Greenhouse Recruiting?
What's their role in the hiring process?
How does making referrals and social sharing work?
How they can set up their account and log in to Greenhouse Recruiting
What to do once they're logged in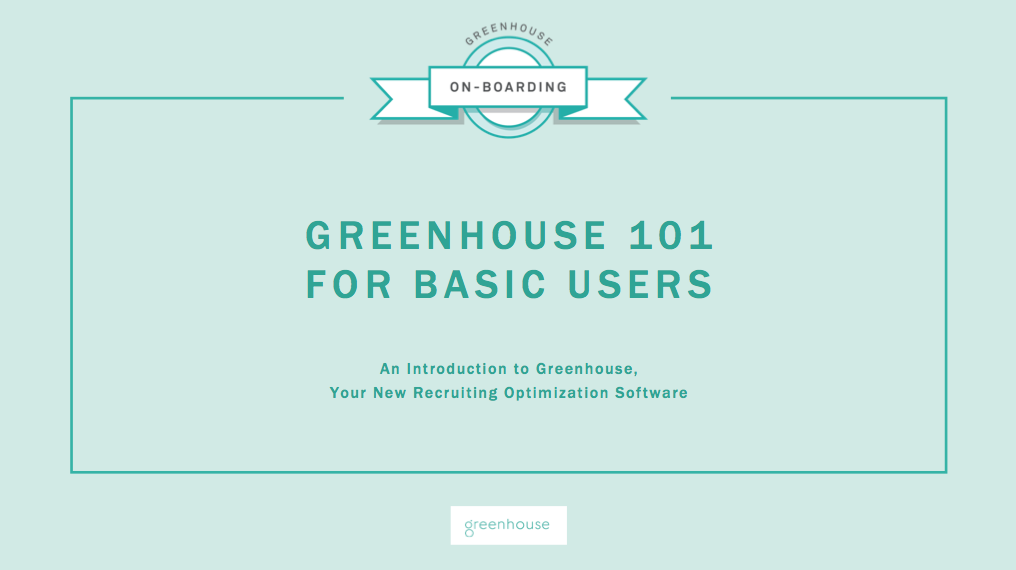 Greenhouse Recruiting 101 for Basic Users
Note: To download a copy of the presentation deck for internal use, click File > Download and choose your preferred file type. This also will allow you to copy individual slides from the deck if needed.