* Please note that SSO is not available for organizations in Greenhouse on our Core subscription tier.
1) On the Applications tab of the Okta administrator console, search for the "Greenhouse" app and add it to your account: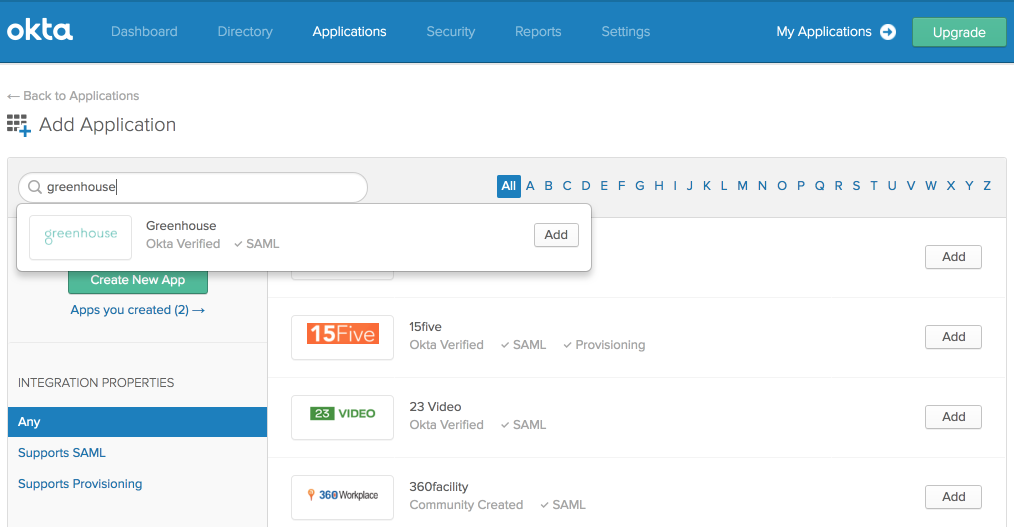 2) On the General tab (still under Applications), edit the Sub Domain field with your company's subdomain, then click "Done":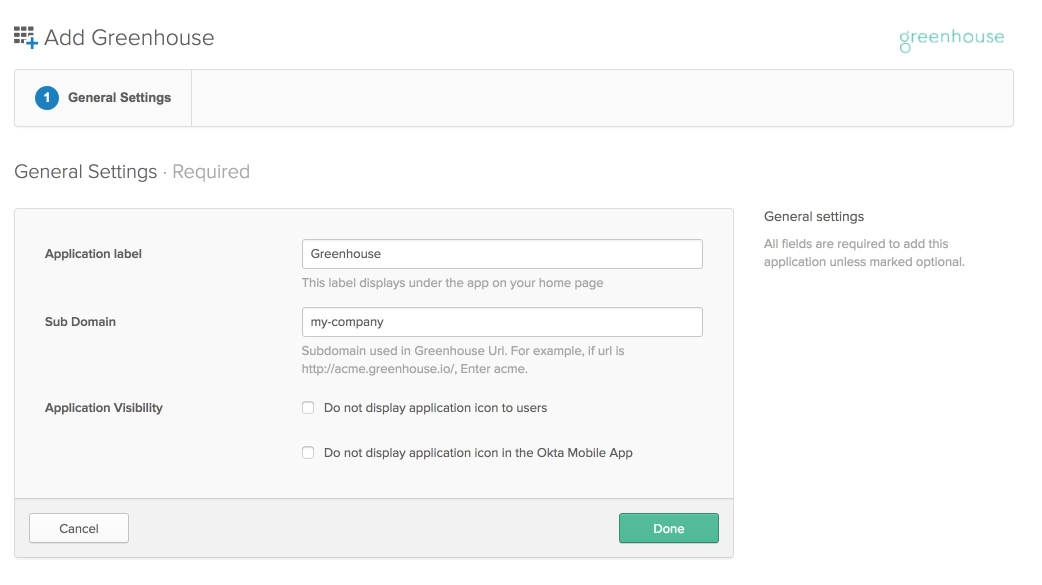 NOTE: If you have an Enterprise Okta account, you will be taken to the "Sign-On Options" tab after you complete the steps on the General Settings tab. Please finish creating the application by clicking "Done" on this page before sending the Greenhouse team your Metadata file. If you click "View Setup Instructions" before clicking "Done" to finish creating the application, the certificate may not generate properly.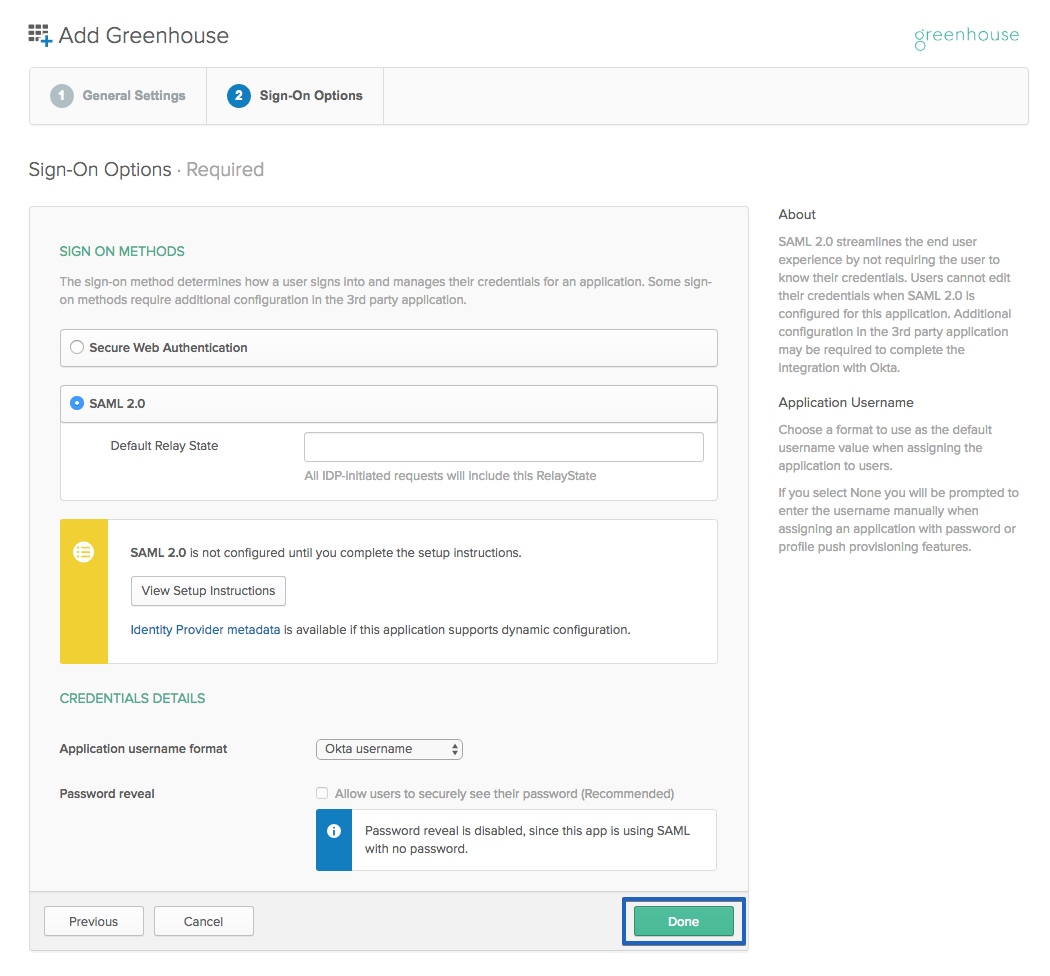 3) On the "Assignments" tab, assign all relevant users to the application: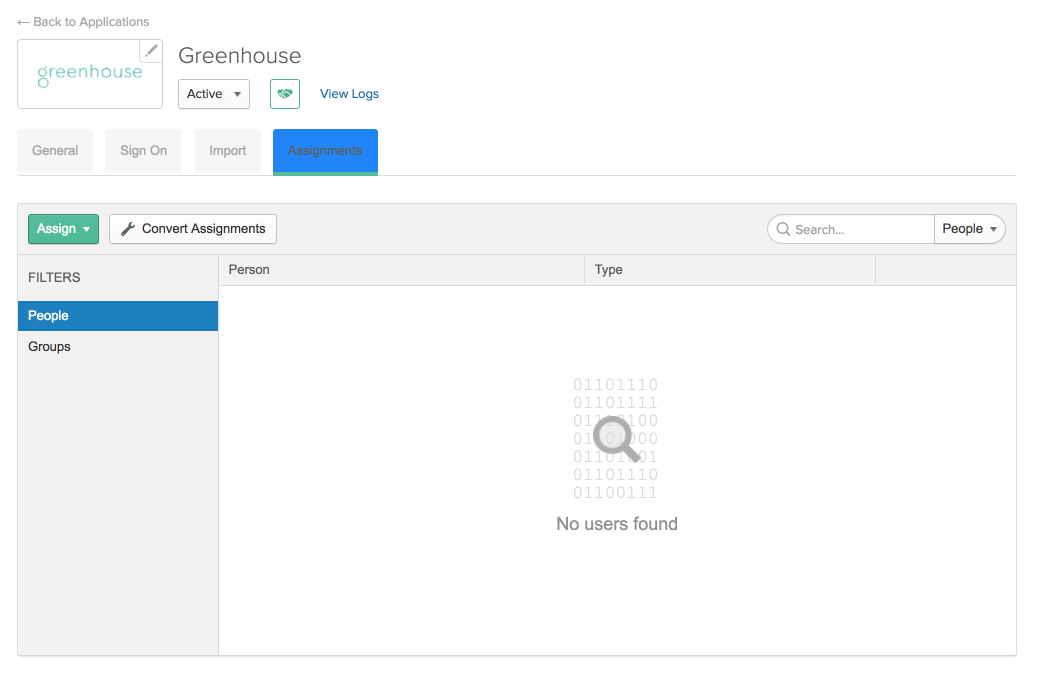 4) On the Sign On tab, click the "View Setup Instructions" button: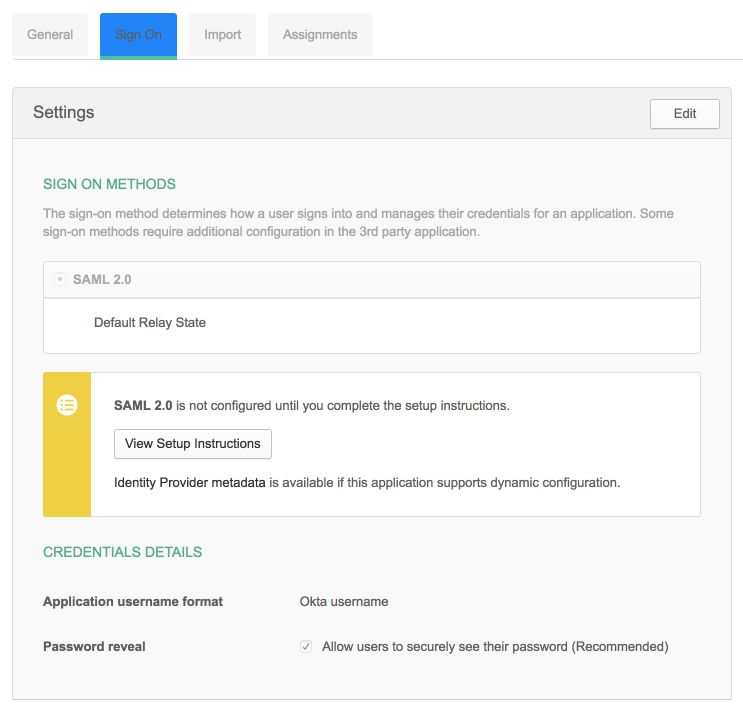 5) Continue following the instructions on this page, which includes instructions to send the IDP Metadata to us at www.greenhouse.io/asksupport.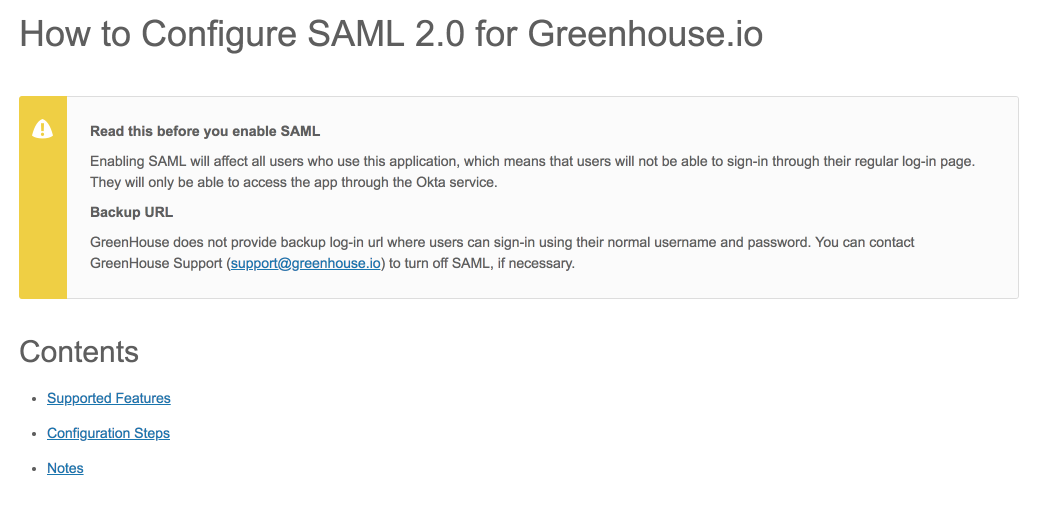 6) Greenhouse will complete the configuration and coordinate with you to determine exactly when SSO should be enabled for your organization. It's important that this launch is carefully timed, because you'll need to instruct users about the change. See note below:

* All users MUST log in through Okta once we enable SSO. Users won't be able to log in via the normal Greenhouse login screen anymore, even if they already have passwords.

* Your users will access Greenhouse via the custom URL, which will use the company subdomain that you entered (i.e. https://my-company.greenhouse.io). Right now, your team is using https://app.greenhouse.io. Once SSO is fully-enabled, your users can access Greenhouse through either the custom subdomain (https://my-company.greenhouse.io) or through https://app.greenhouse.io.

* If a new user has an Okta account but not a Greenhouse account, Greenhouse will automatically create a Greenhouse user account the first time they log in via Okta. They'll be created with Basic permissions. Administrators can still invite users and change permissions in Greenhouse using our existing screens.

* Data will be unaffected. Your users will still have access to all of their existing jobs, scorecards, interviews, etc. Okta only changes the way people log in.