Greenhouse Recruiting's Dev Center contains documentation for developers related to our
Job Board API
Harvest API
Job Board Configuration
Job Board CSS guide
Web Hooks
Workday Integration
Additionally, the Dev Center is where users with Developer Permissions can access and configure API Keys, Web Hooks, etc...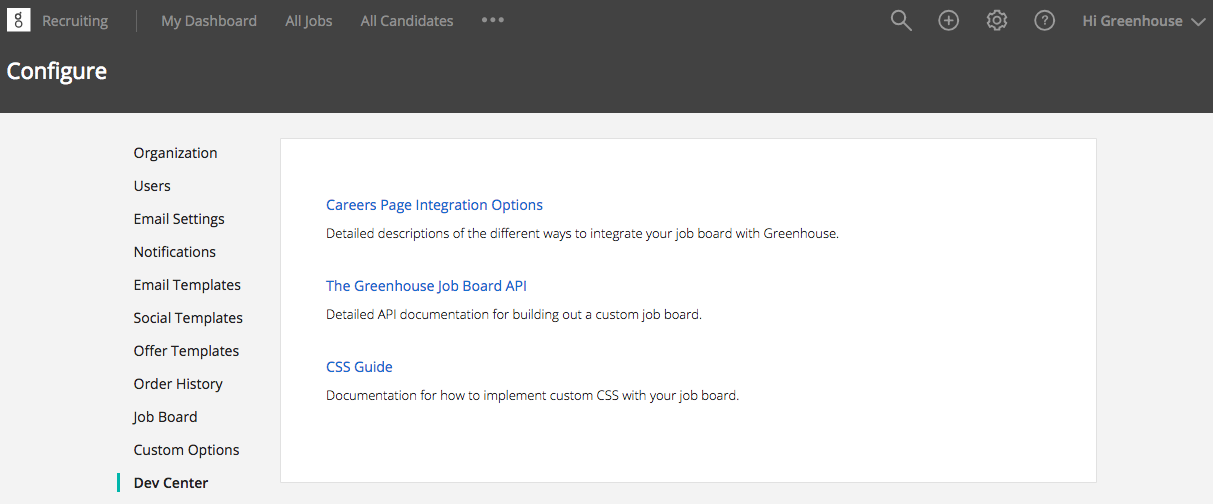 To give users access to the Dev Center, assign user-specific Developer Permissions to the user's profile. Click here to learn more.
Note: By default, users with Site Admin level permissions can access documentation the Dev Center to view documentation for Greenhouse Recruiting's API, Web Hooks, Job Board, etc... but will be unable to configure anything.