Note: Some organizations have been updated to a new version of the scheduling process. If the steps in this article do not align with the workflow you see after clicking Schedule Interview or Schedule All on the candidate's profile page, please click here to learn more about the updated process.
If you use Outlook for PC, and if a stage consists of multiple interviews, you can choose to schedule all of the interviews at the same time by clicking Schedule All.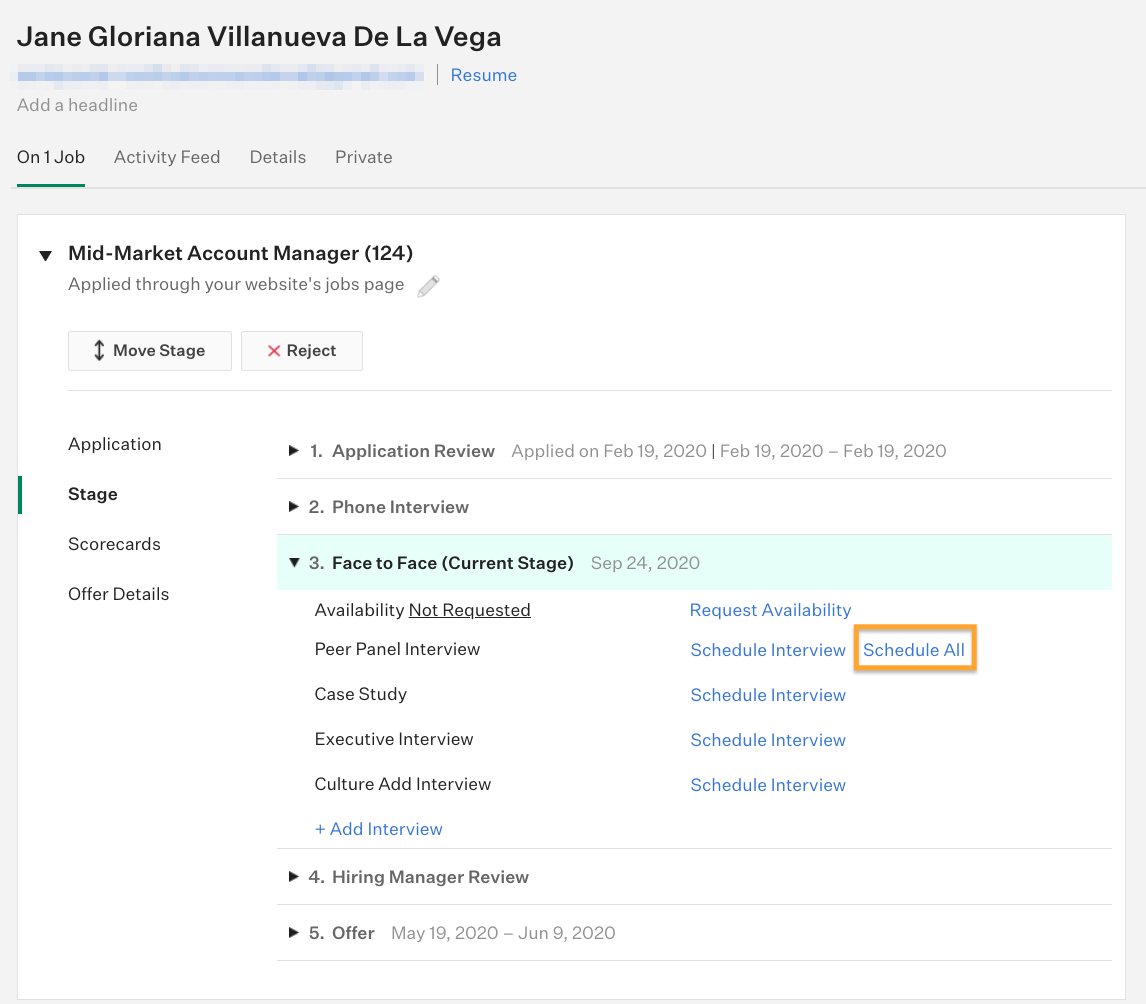 Expand the Settings dropdown to confirm you have selected Outlook or Outlook for Mac as your calendar of choice.
Note: If you select Outlook for Mac, you must enter the interviewers and the Greenhouse calendar email address as guests in Outlook.

Once you have entered the information for all of the interviews, click Download .ics File at the bottom-right corner.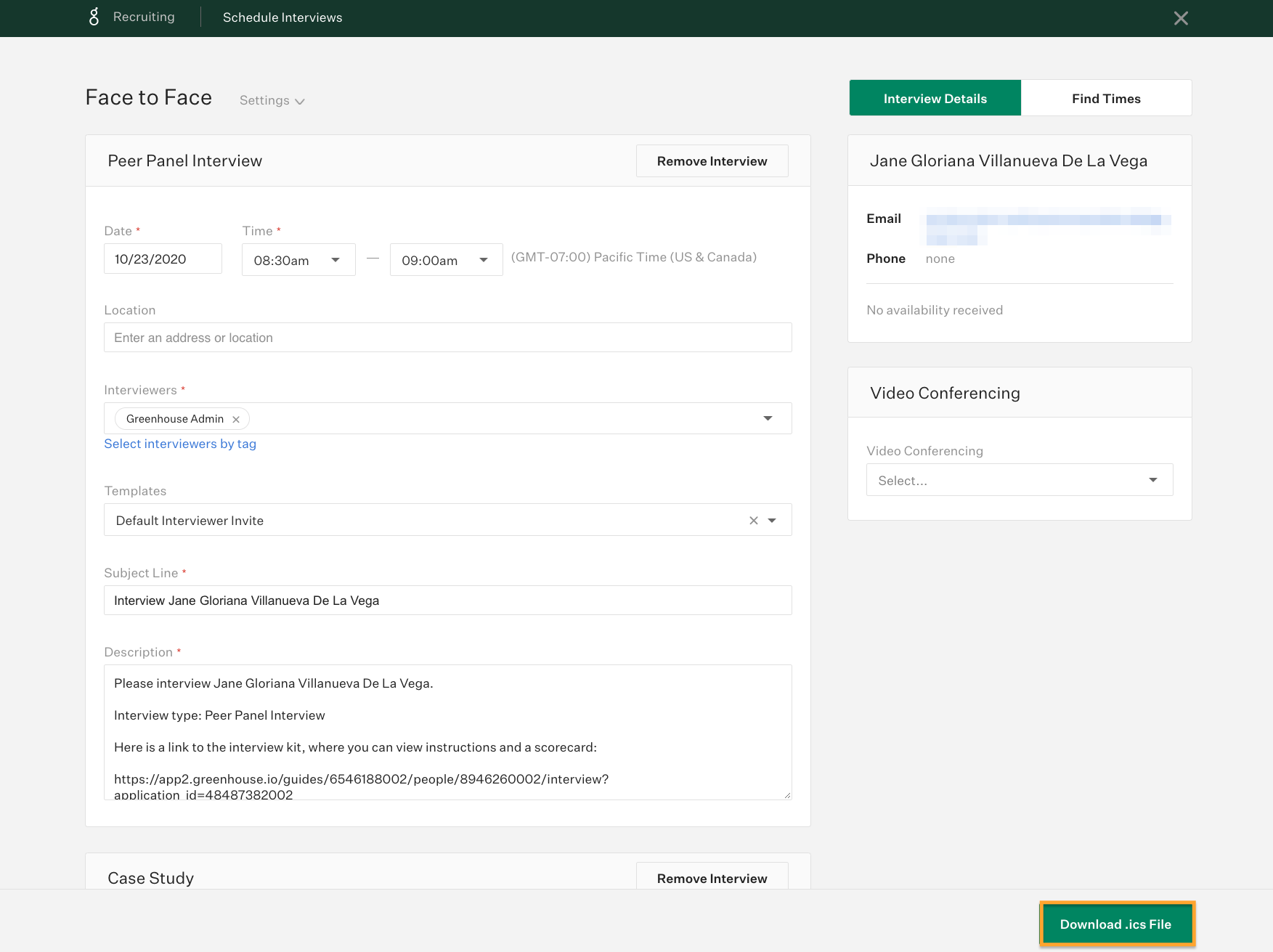 This will download a separate .ics file for each invite on your desktop.
Click each .ics file to open the interview invite. Make any final edits, and then send out your invitations.