Permissions: Job Admin and above
Product tier: Available for all subscription tiers
If you use Outlook for scheduling on Greenhouse Recruiting, and if a stage consists of multiple interviews, you can choose to schedule all of the interviews at the same time.
Use 'schedule all' with Outlook
To use schedule all with Outlook, navigate to the candidate's profile and click Schedule All in the appropriate stage.

From the Scheduling for candidate page, click the Settings icon

and ensure Outlook or Outlook for Mac is the selected calendar. If another calendar (or no calendar) is selected, click the Calendar Type dropdown and select one of the noted calendar types. Click Save when finished.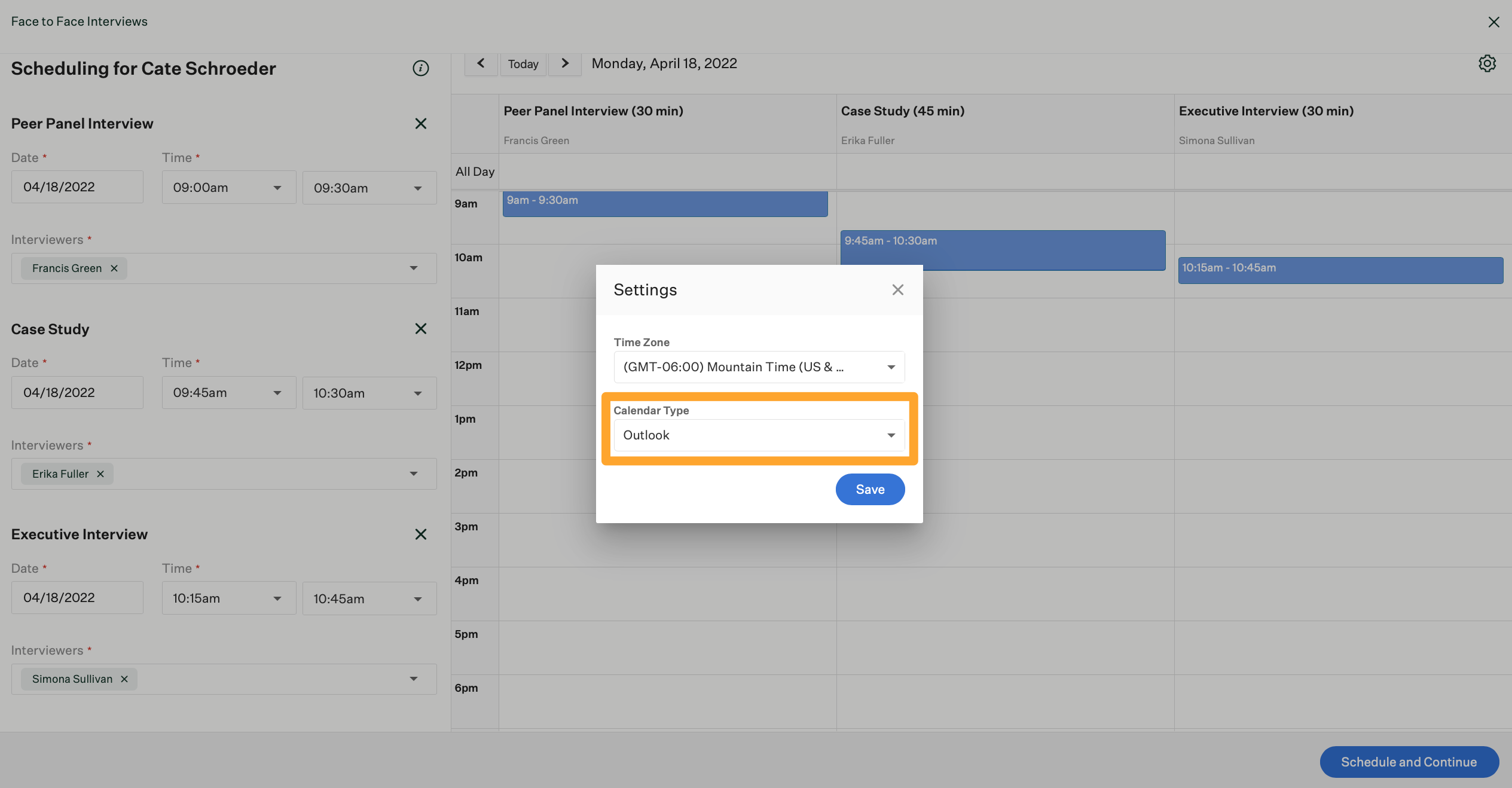 Enter the information for each of the interviews, including the date, time, interviewers, etc. Once you have added all information, click Schedule and Continue.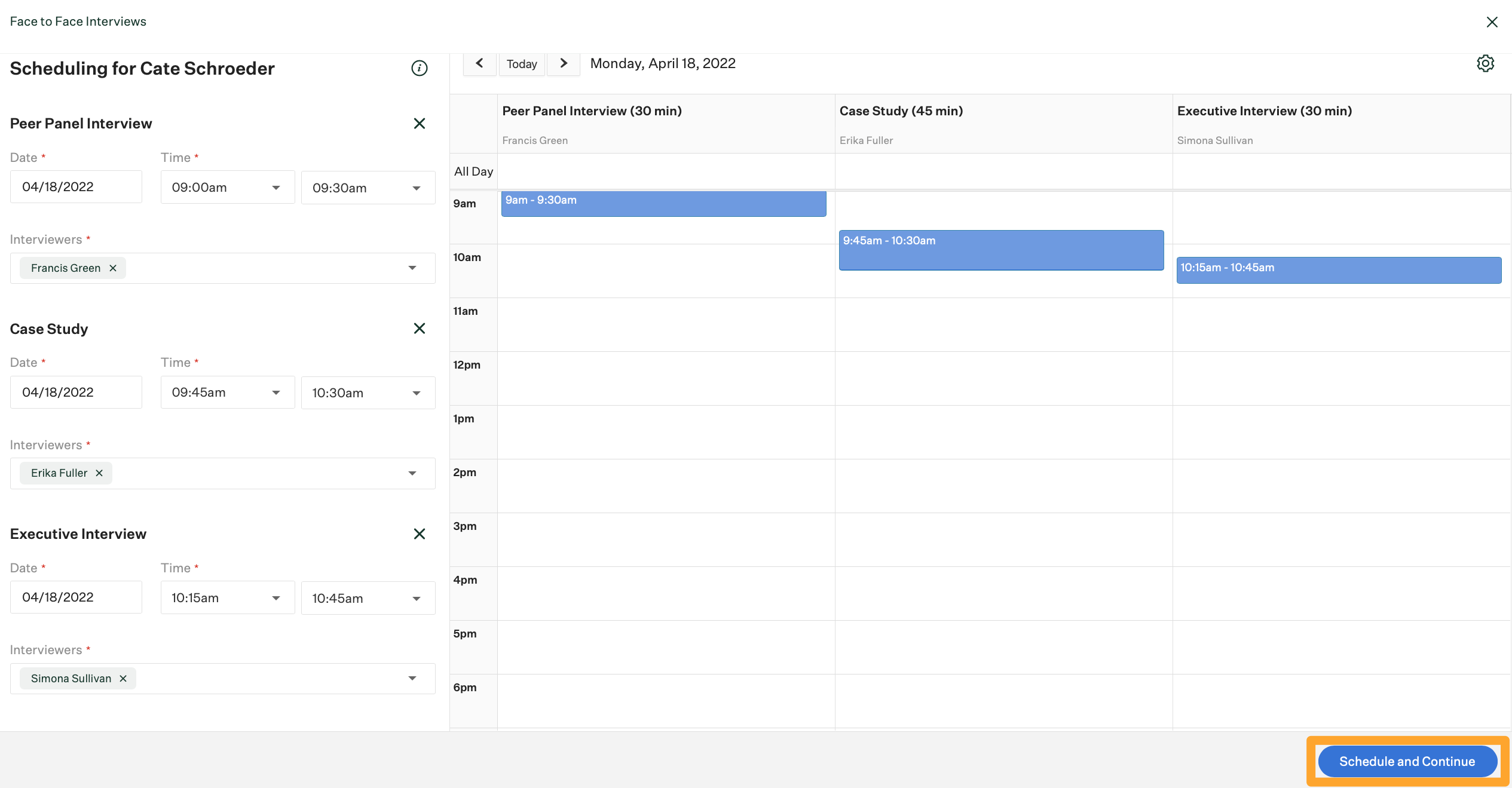 On the subsequent page, confirm the interview details are correct, then click Download .ics File.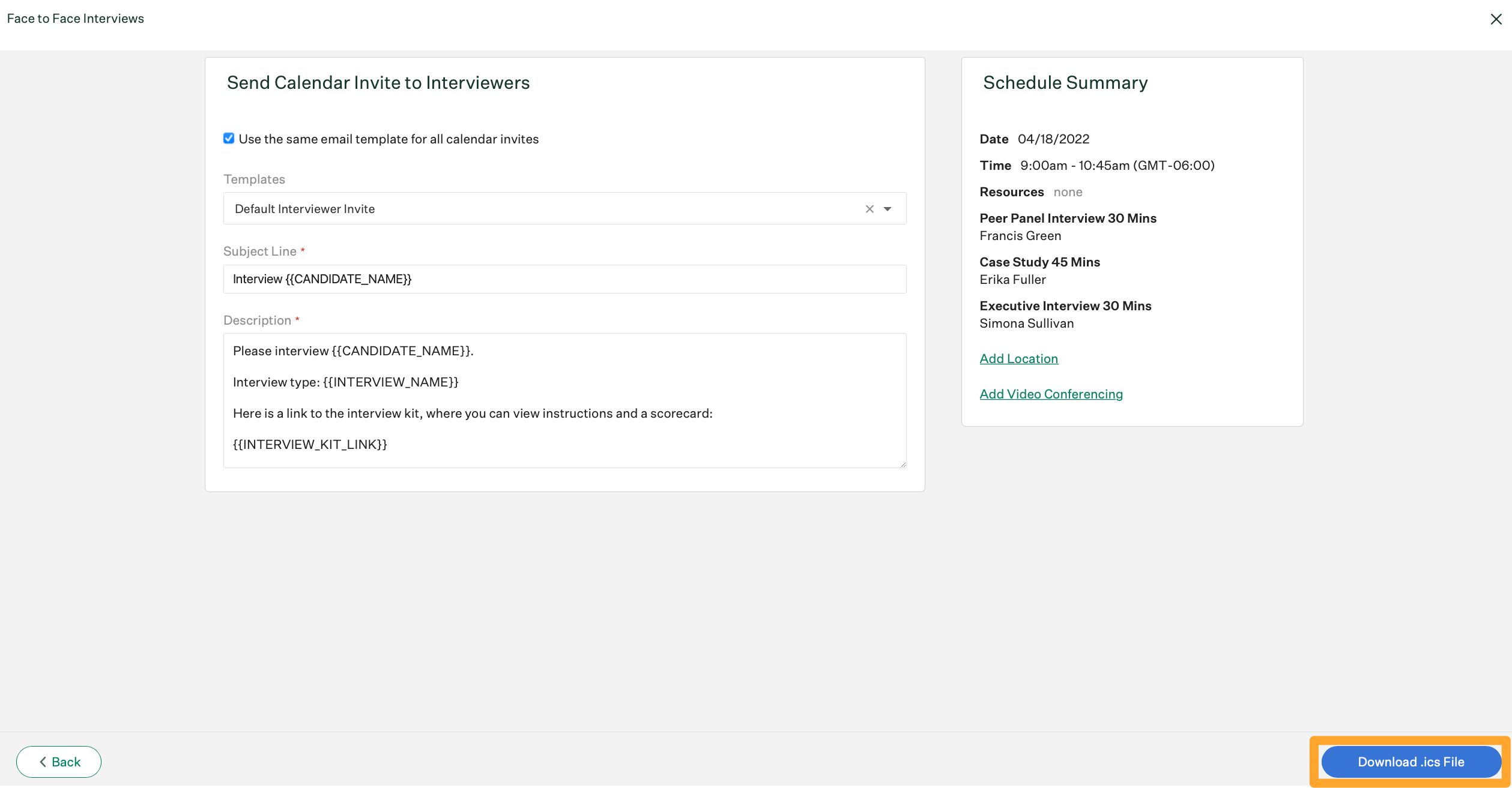 A separate .ics file for each invite is downloaded to your computer.

Click each .ics file to open the interview invite. Make any final edits, and then send out your invitations!
Note: Be sure not to remove the Greenhouse Recruiting calendar email address from the event. If this email address is removed from the guest list, Greenhouse Recruiting will not receive information about the event, and the interview will not appear on the candidate's profile.