Permissions: Site Admins, and Job Admins who can invite and deactivate agency recruiters
Product tier: Available for all subscription tiers
Adding agencies to Greenhouse Recruiting allows the recruiting agencies you work with to submit candidates to your jobs and enables you to track them as a source in your recruiting efforts. Once you add an agency, you can invite individual recruiters from that agency to submit candidates through Agencies. Individual recruiters will be tracked as referrers.
Add an agency
Navigate to the Configure > Agencies.
Click Add agency.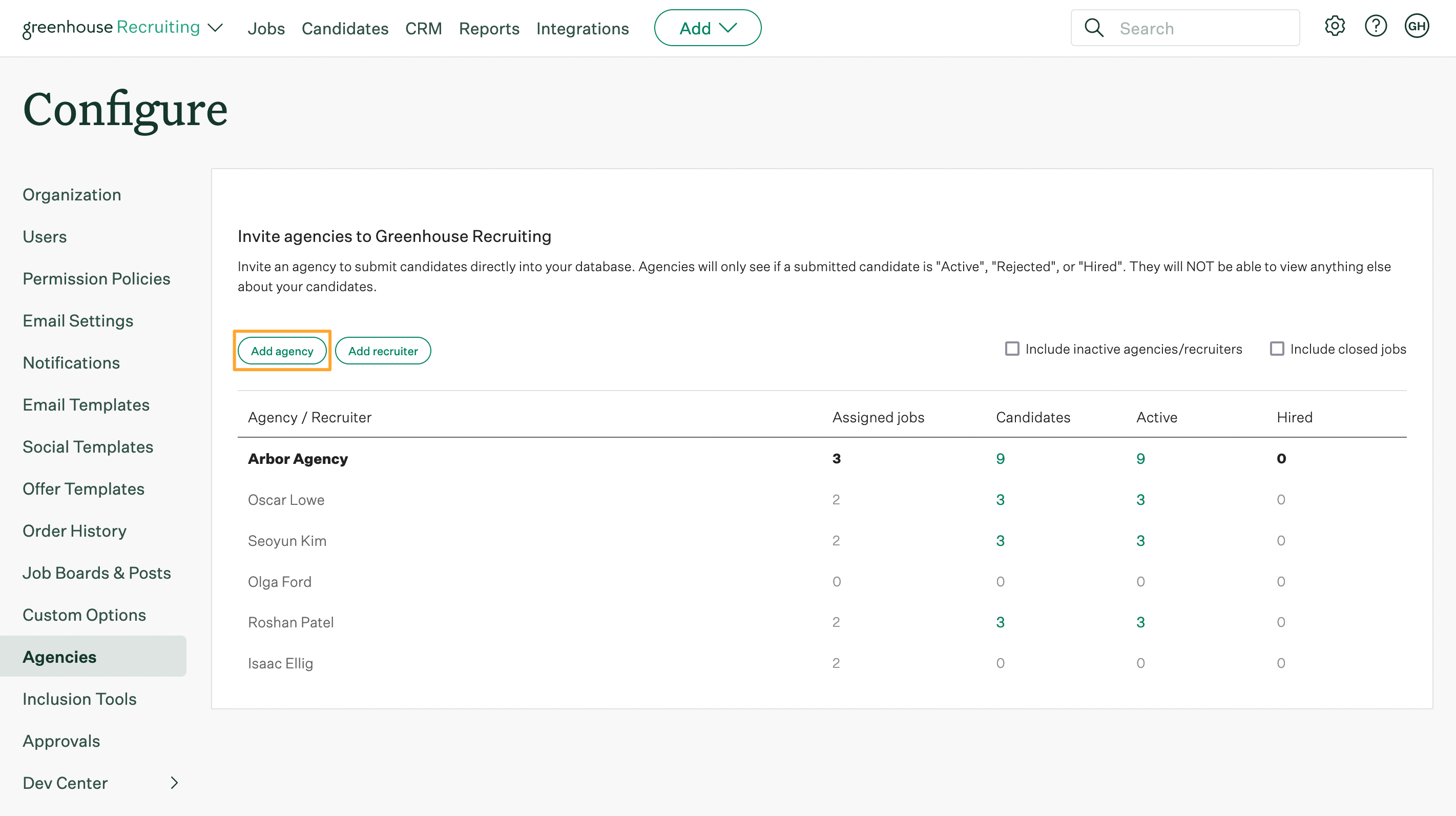 Enter the Name of the agency and click Create agency.

Once you've added an agency, you'll be able to select it as the source for existing and future candidates.
Additional resources
Learn more about configuring agencies, agency recruiters, and other agency settings with the following resources: