Stay up-to-date with the latest developments at Greenhouse by subscribing to the Release Notes section of our Help Center.
To subscribe, navigate to our Help Center and click on Release Notes.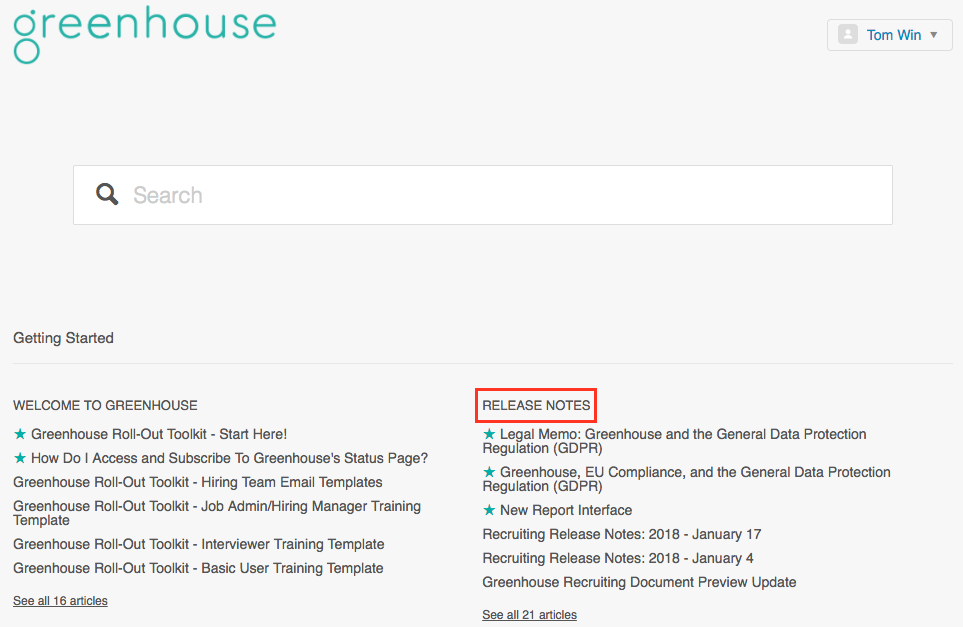 From the Release Notes page, click on the Follow button and, select either New articles or New articles and comments.

You will be notified by email whenever a new article and/or comment is added to the section.