Each user in Greenhouse has access to his or her own unique Referrer Link- which is a URL associated with your personal Greenhouse account. This link can be shared with your network and when a friend or colleague applies through the generated URL, you will be credited as the Source for the applicant.
To generate your Referrer Link, click on Hi, [NAME] in the upper right-hand corner of the screen and select Account Settings from the dropdown menu.

From the Account Settings page, navigate to the Personal Information panel and click My Referrer Link.

The subsequent Get Tracking Link dialog box will allow you to select whether you would like to generate a tracking link for an entire job board or specific job post. Once an option is selected, your referrer link will auto-populate in the provided field. Click COPY to save the link to your clipboard.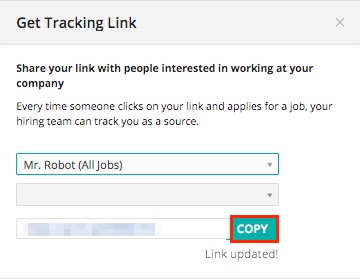 Send and share your Referrer Link to your network of friends of colleagues so that their applications are credited to you. 
As an alternative to the steps listed above, you can also generate a Referrer Link from your My Dashboard page. Navigate to the Add a Referral panel and use the provided dropdown menus to select a job or job board. When finished, click COPY and share.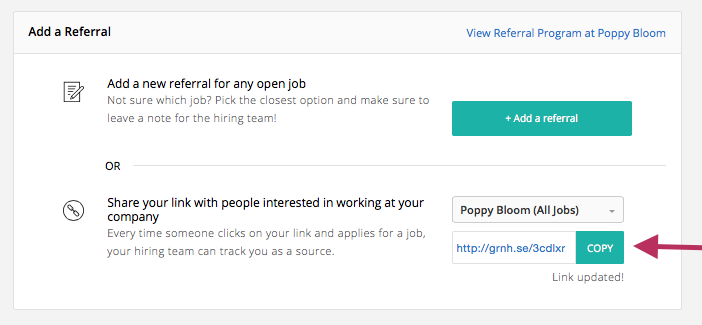 Keywords: Dashboard, Referral, Referral Link