Note: Before your organization can assign agency recruiters to certain jobs, the agency and recruiter must first be added to Greenhouse Recruiting.
To assign agency recruiters to a job, click the All Jobs tab and select a job from the subsequent list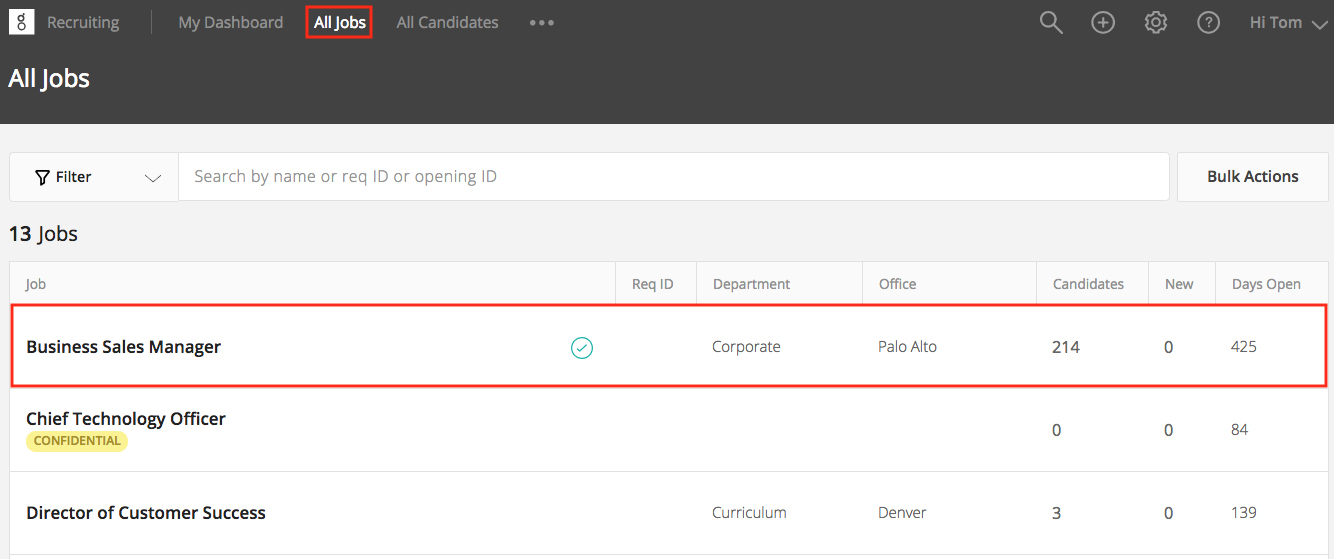 Click Sourcing and navigate to Agencies on the left-hand panel.

Click Assign Another Agency.

Use the subsequent dialog box to select the recruiter(s) you would like to add to the job. When finished, click Add Recruiter.