Permissions: Site Admin, and Job Admin who can add and remove agencies from jobs
Product tier: Available for all subscription tiers
You can assign new agency recruiters to jobs as your candidate sourcing plans change and grow.
To assign agency recruiters to a job, click the Jobs tab and select a job from the subsequent list.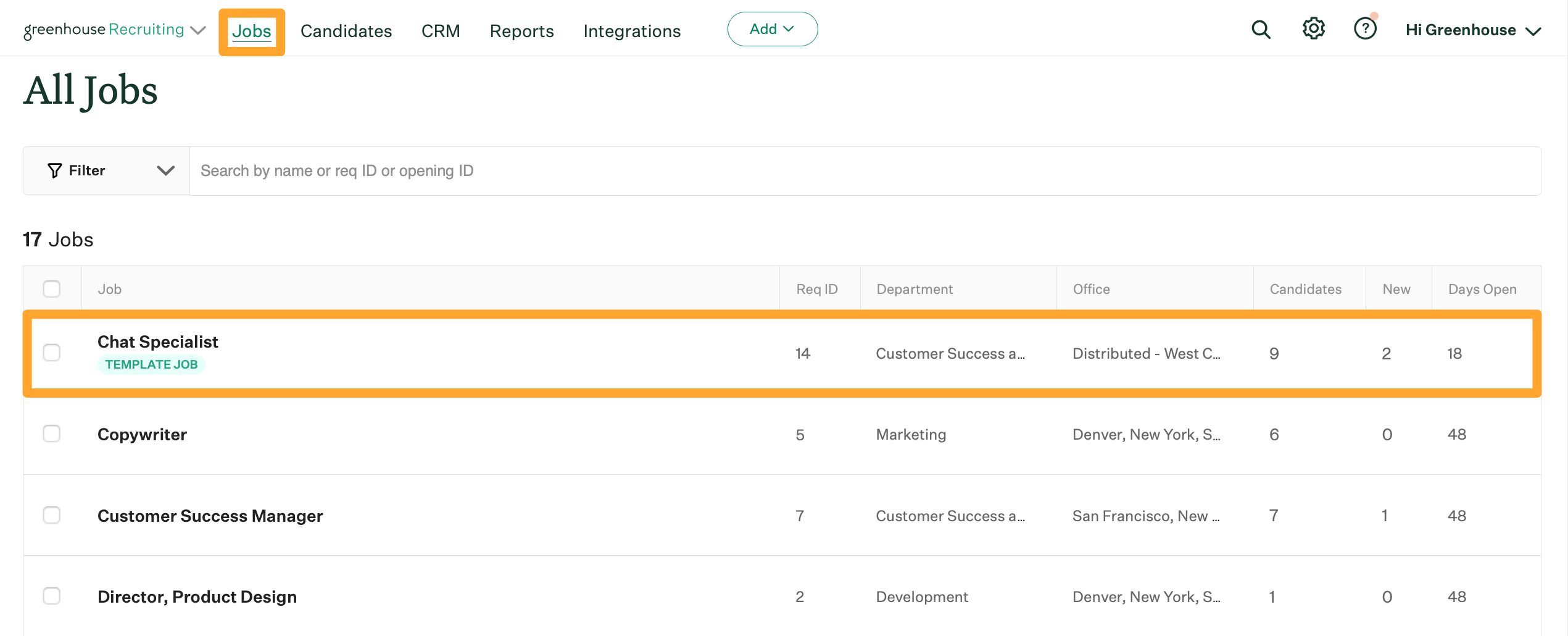 Click Sourcing and then click Agencies on the left.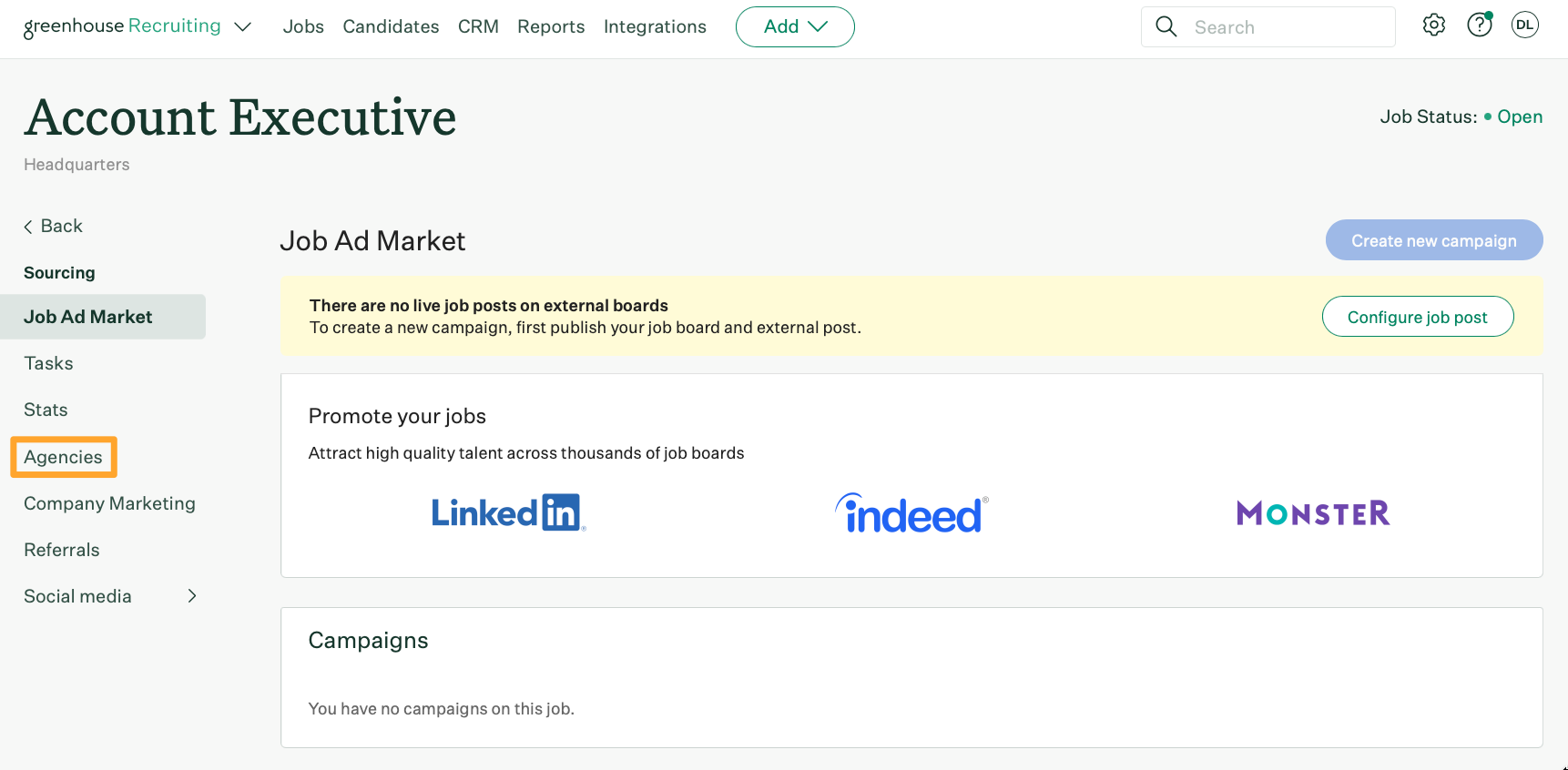 Click Assign Another Agency.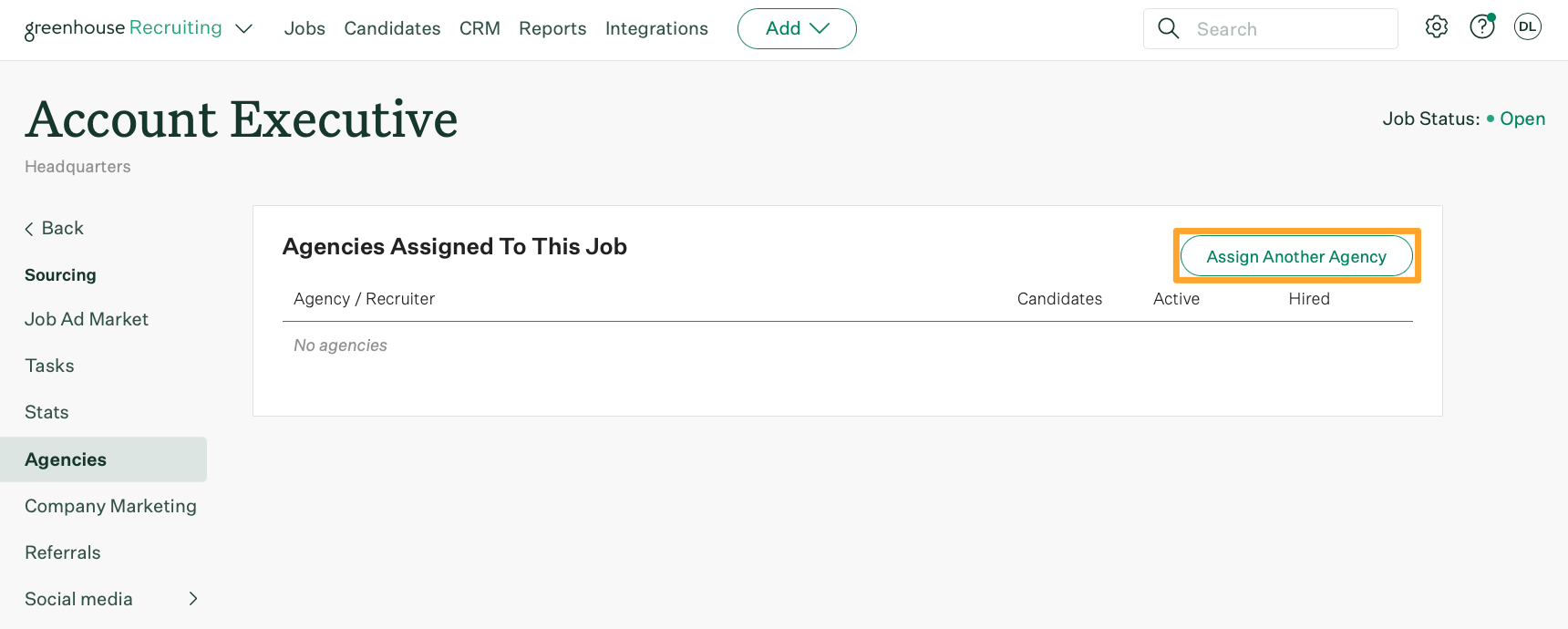 Use the subsequent box to select the recruiters you'd like to add to the job.
When finished, click Add Recruiter.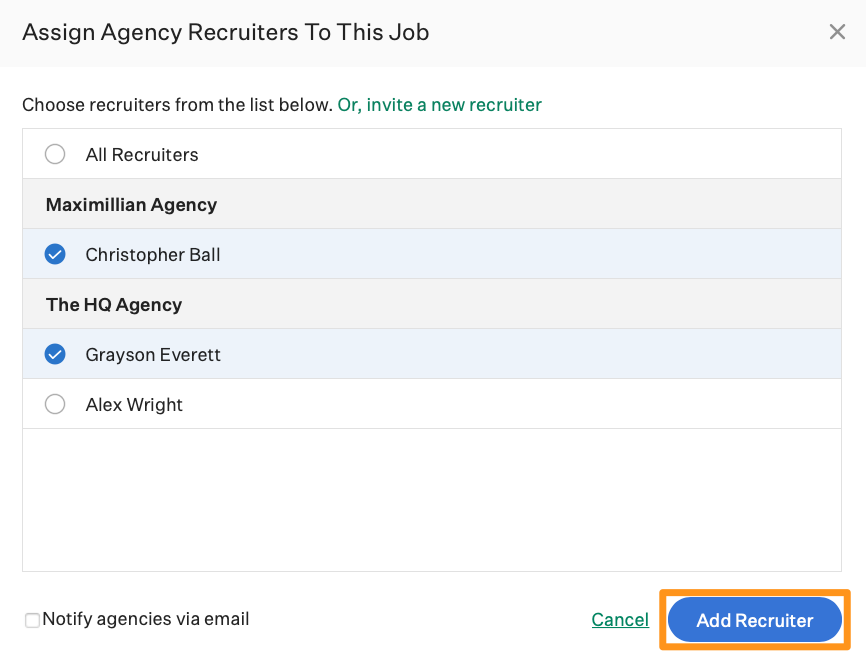 Note: If you check Notify agencies via email, you'll need to select an email template for notification before adding the recruiters to the job.