Before a user can delete a job, you must first close the job. Once you have navigated from the All Jobs Dashboard to a specific job, click the Job Setup tab, and then click Job Info.  Click on the edit icon 

 to update the Status field to Closed, and then click Save.  

A dialog box will prompt you to select a Close Reason. After choosing a reason, click Close Job.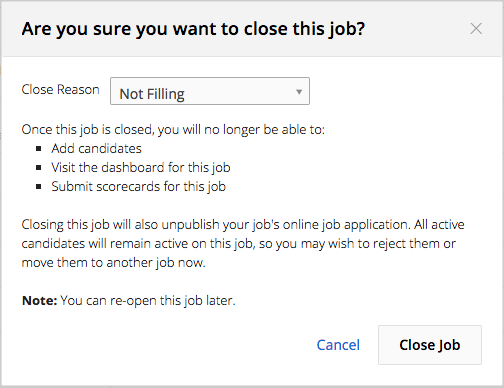 You will be returned to the Job info page where you can now Delete Job. Click on Delete Job and confirm your decision through the dialog box.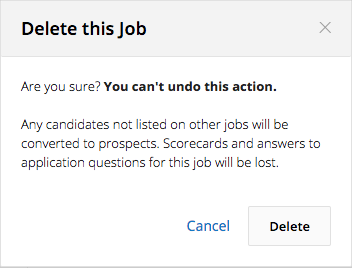 Remember that you can view closed jobs at any time via the Jobs tab.  Click the Filter button located just above the listing of jobs, and then select Closed Jobs from the drop-down menu.