Greenhouse Recruiting's integration with Diversifying Jobs allows users with a Diversifying.io subscription or annual package to automatically post their roles to a leading Diversity focused job board.
Configure your job board for the Diversifying.io integration
To make your open jobs available to Diversifying.io, you'll need to send your job board URL.
You can find your Job Board URL by navigating to the Job Board settings.
Configure > Job Boards & Posts > Ellipsis icon next to job board > Edit Board Settings and scroll to the URL field.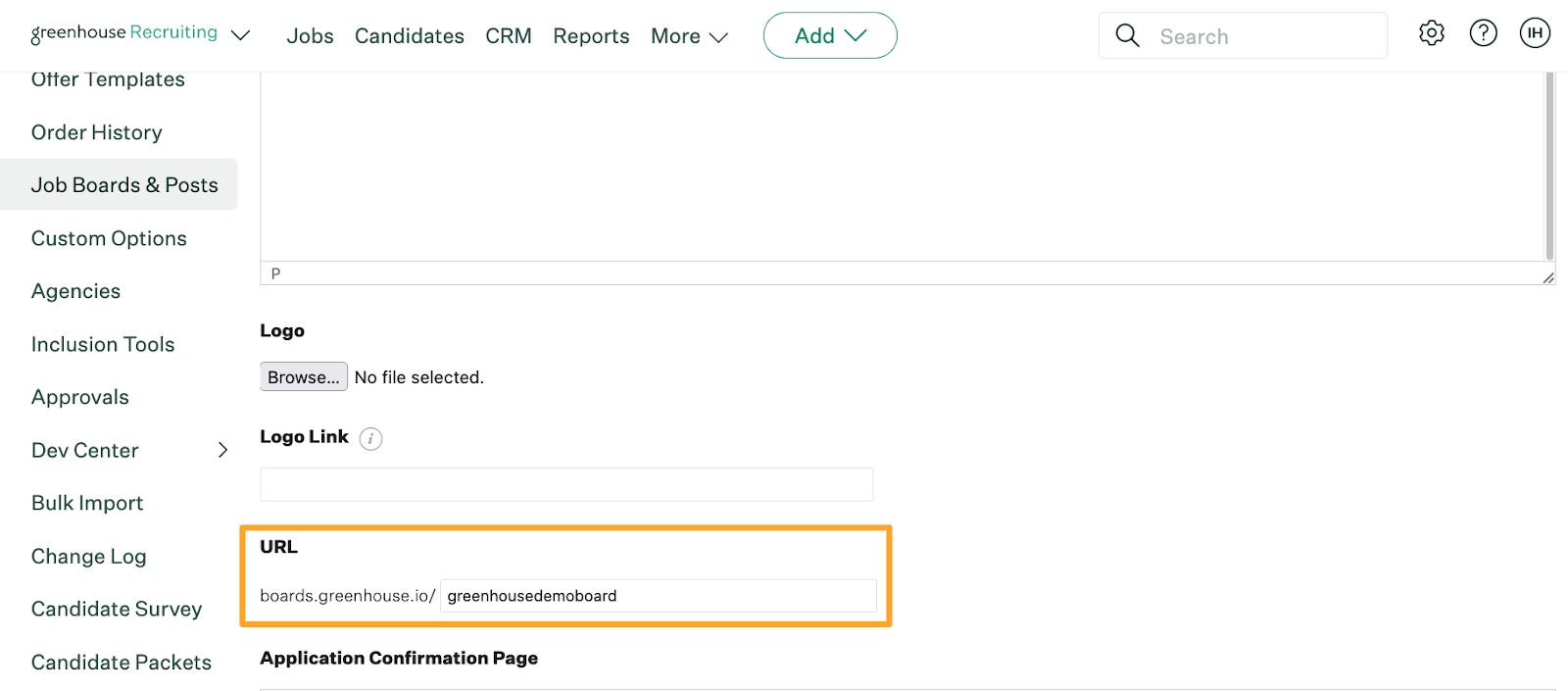 Once you have this URL, send it to Diversifying.io by emailing hello@diversifying.io.
Click here for a more detailed walkthrough of how to locate your job board URL.
Use the Diversifying.io integration with Greenhouse Recruiting
To use the Greenhouse Recruiting / Diversifying.io integration, you'll need to create an employer account and employer profile for candidates to learn more about your culture and diversity initiatives. This step helps candidates to see you as a positive prospective employer, reducing the impact of candidates self-rejecting.
Click here to see an employer explainer video from Diversifying's Customer Success team to tell you everything you need to do.
Once you have added a new role to Greenhouse Recruiting and sent it to Diversifying.io it will become visible in the 'drafts' queue for one of Diversifying.io's Customer Success team to review and approve.
Please allow up to 24 hours for the role to appear on the Diversifying.io site but usually, it is much quicker. Once the roles are live, you'll start receiving applications directly in Greenhouse.
Additional resources
For additional information, pricing or help setting up your account, please reach out to Diversifying Jobs' Customer Success team by emailing hello@diversifying.io or calling +44 (0) 20 3318 2215.
Why not watch our Diversifying.io TV Advert to learn more about the platform and what's in it for candidates?
More information and FAQs can be found by clicking here.