This feature is only available for Pro and Enterprise customers only. For more information on bulk editing user permissions, please click here.
The bulk edit user permission feature allows you to quickly manage specific agency permissions for multiple users at the same time. To bulk edit agency permissions for users, click on the Configure tab from your Dashboard. Click on Users from the left-hand panel.
Use the Filter Users panel from the Users configuration page to isolate a specific group of users from your list. Click on Bulk Actions and select relevant users.

Once relevant users have been selected, click on Edit Selected to open the new permissions editing window. Click on Edit User-Specific Permissions and navigate down the list to Can invite and deactivate agency recruiters. From this line item, you can either select Turn all on or Turn all off to bulk edit agency permissions for this group.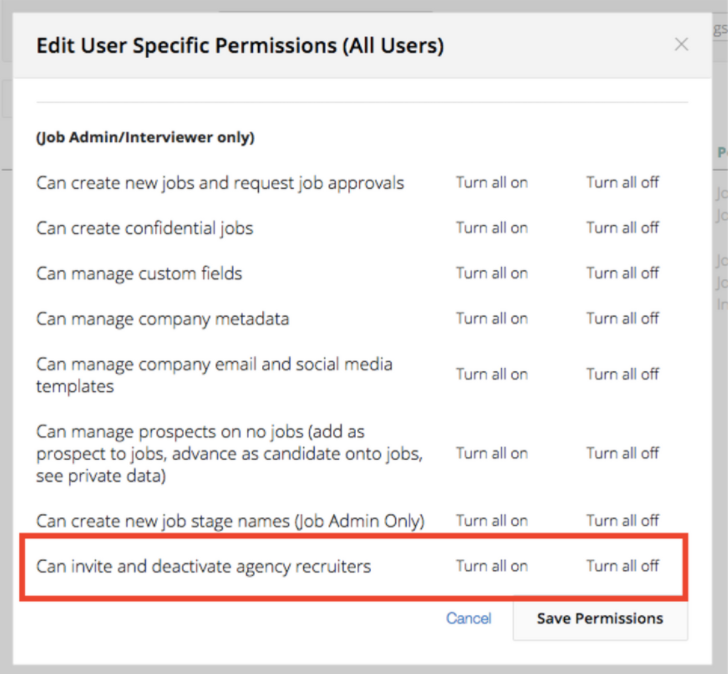 When you have finished, click on Save Permissions to confirm the change.