With this integration, users will be able to source, access, engage, and track candidates from HRMARKET in Greenhouse Recruiting.
Configure the integration
Navigate to the My Account page in your HRMARKET Organization and click Link Greenhouse at the bottom of the page.

Enter the email for your Greenhouse Recruiting account and click Next Step.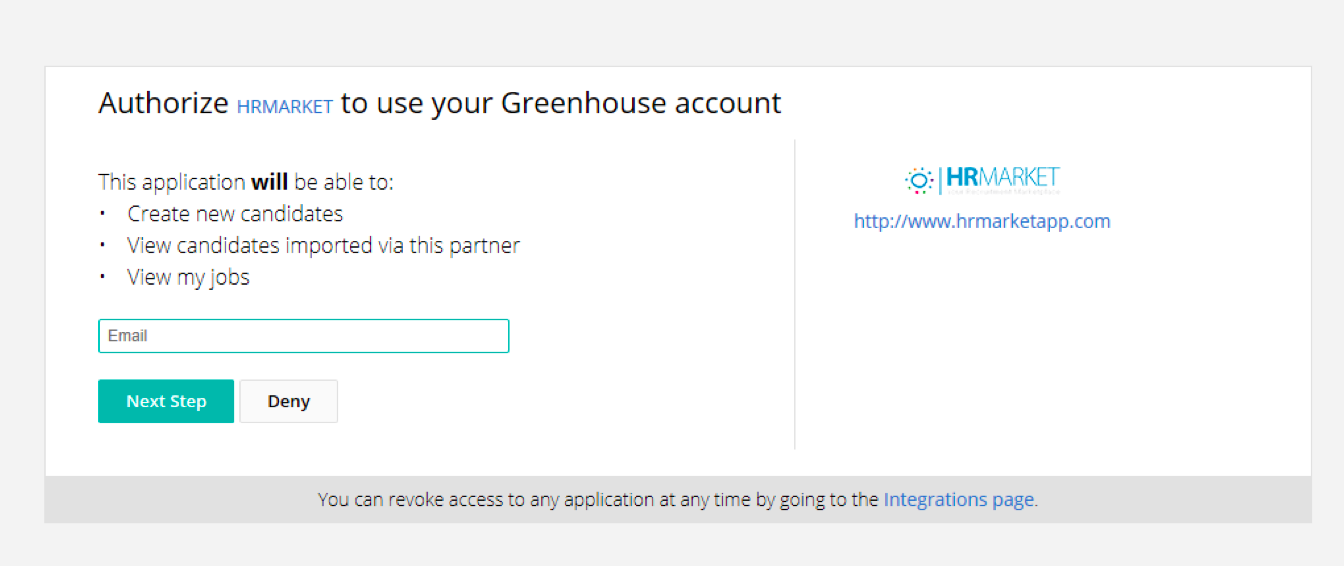 Enter your password for your Greenhouse Recruiting account and click Authorize.
Contact HRMarket to configure job stages
Before you use the integration, send info@hrmarket.co.il the interview stages from your Greenhouse Recruiting account for each job you want to integrate.
Use the integration
When you open a new job in HRMarket, they'll be automatically sent to the job in Greenhouse Recruiting with relevant contact details (mail and mobile number).
If a job is closed, it will automatically be closed in HRMarket.
Each stage update that is done in Greenhouse automatically will update the status of the candidate in HRMARKET platform.
Any detailed feedback, questions, or rejection reasons must be sent by email to info@hrmarket.co.il through Greenhouse Recruiting.