Forgot a task while onboarding a pending hire?  Now when assigning a task to an employee, you can select from your existing list of tasks! 
Users with Super Admin or Admin permissions can navigate to the Tasks tab of an employee's profile and click the button "Add an Existing Task":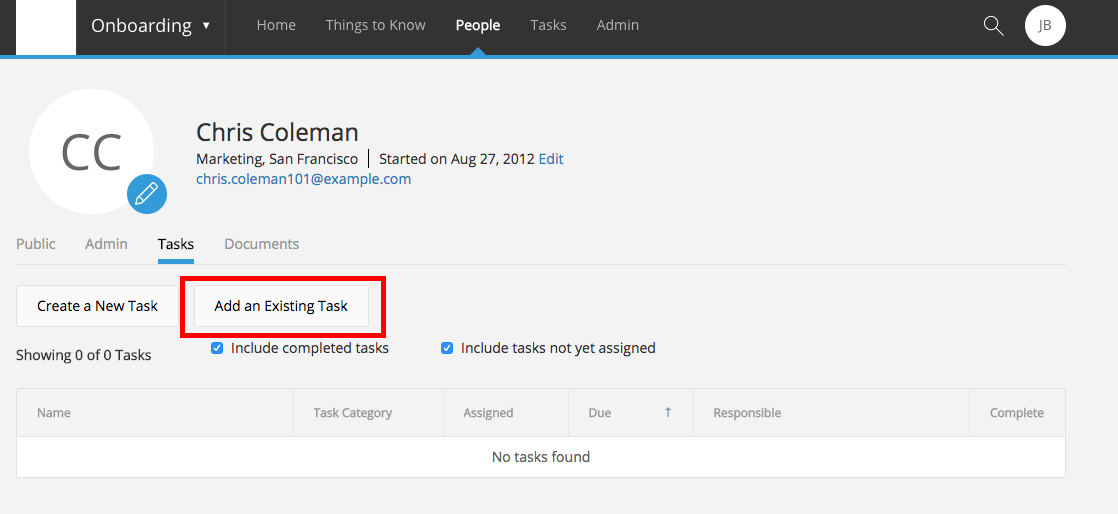 In the modal that pops up, you can then select any of the tasks that have already been created in your Greenhouse Onboarding account.  You can also do a keyword search for a task or filter by the Department, Location, Employment Status, Other Criteria, or Who is responsible fields.
To learn more about Task Management, feel free to reference this FAQ!