Permissions: —
Product tier: Available for all subscription tiers
Greenhouse Recruiting uses Google's reCAPTCHA to help keep robots and spammers from easily applying to jobs on your job board. 
Depending on how reCAPTCHA interprets a user's activity, they may experience either an invisible reCAPTCHA or be prompted to solve a captcha.
Invisible reCAPTCHA
Invisible reCAPTCHA analyzes activity on a job post, like mouse movements and typing patterns, to determine if a user is a robot. 
When an application is submitted, a graphic with the words "protected by reCAPTCHA" appears briefly as reCAPTCHA analyzes the activity on the submission. After a few moments, if the feature determines that the submission was created by a real candidate, the image is dismissed and the application is submitted.

If reCAPTCHA determines a user's activity is suspicious, it prompts the user to fill a checkbox to confirm they're not a robot. 

If reCAPTCHA is still suspicious, the user is prompted to complete an image-based captcha test.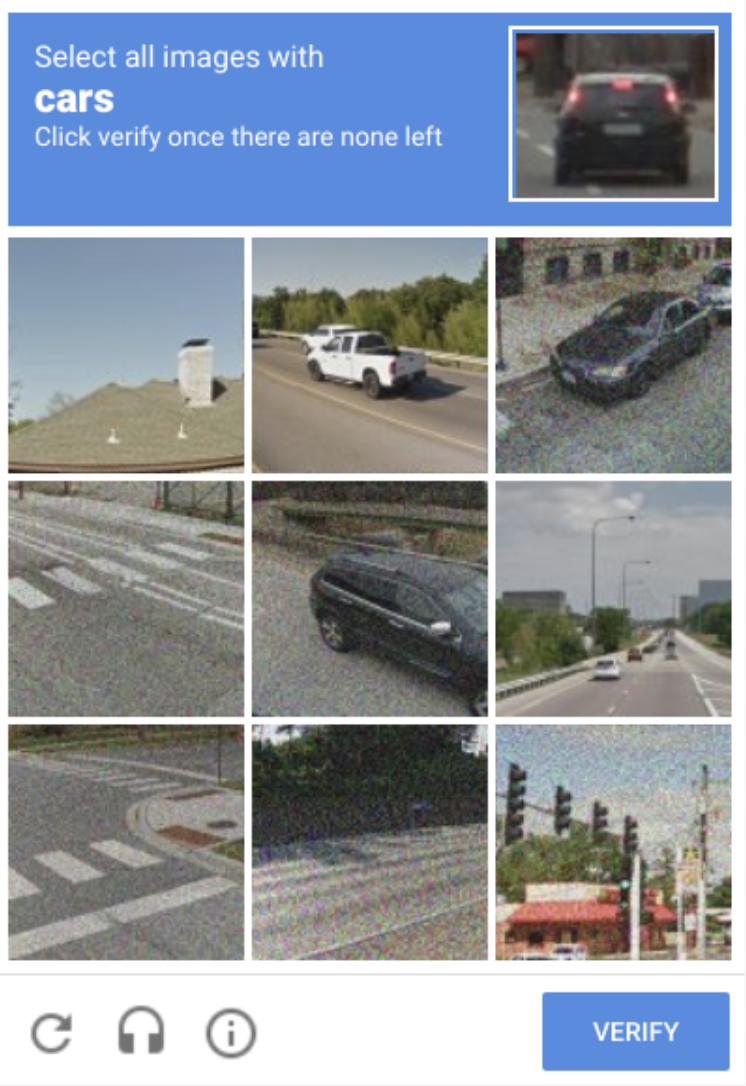 Additional resources
For more information, see Google's Guide on reCAPTCHA types.