Greenhouse Recruiting's allows your organization to schedule a recurring report that will be automatically emailed to specified users at a regular cadence.
Note: A report must be saved before a recurring email can be configured and scheduled.
Click the ellipsis

on the navigation bar and select Reports from the dropdown menu.

On the Reports page, locate the Saved Reports panel and click on a saved report.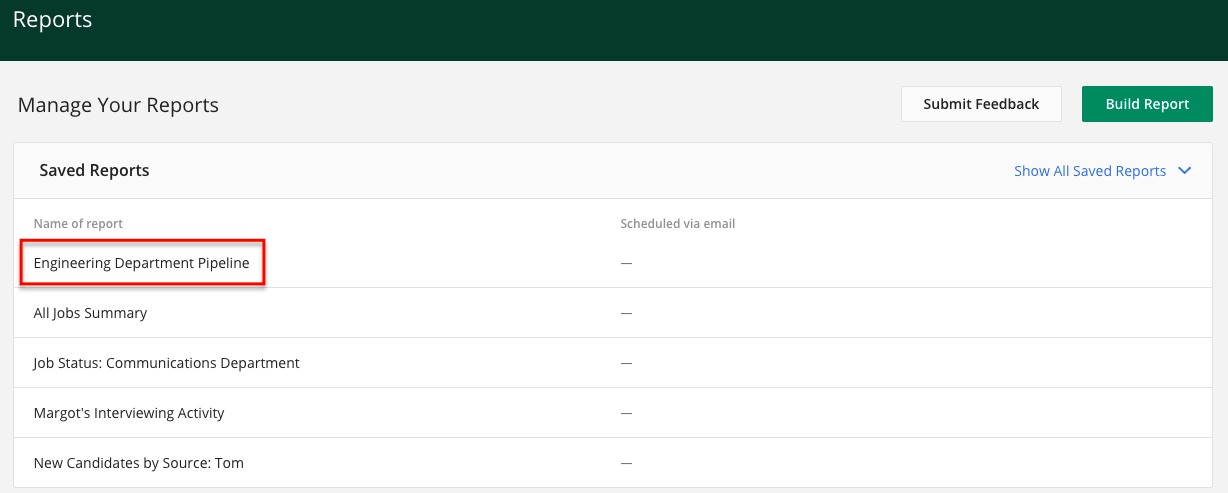 Click the Schedule Email icon in the upper right-hand corner.

Use the subsequent dialog box to configure the details of the schedule. These details include:
Day(s) the report should be emailed
Time the report should be emailed
Recipients of the email
Subject line of the email
Body of the email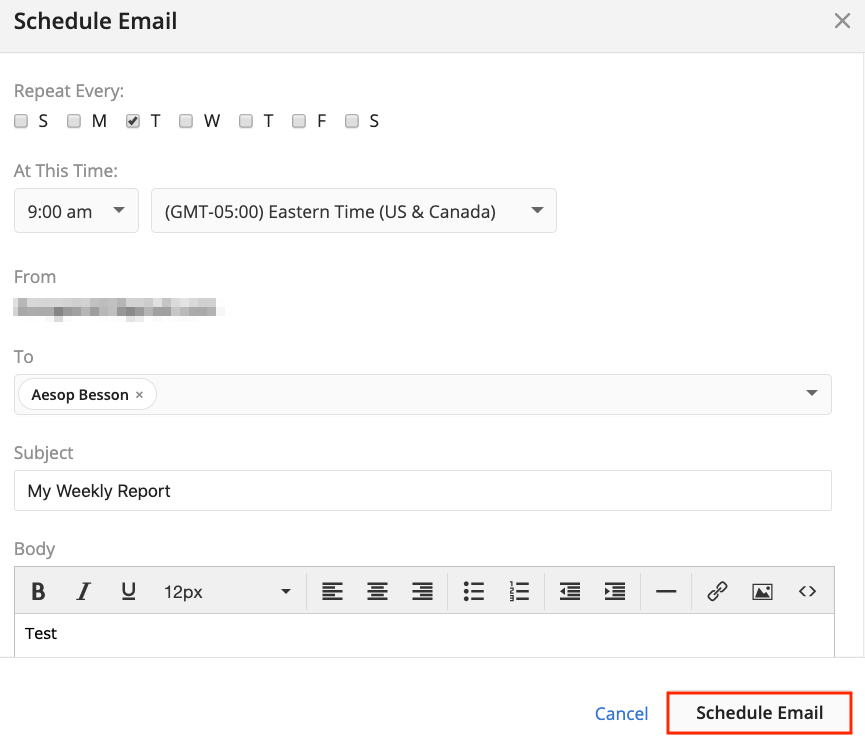 Your designated recipients will receive an email of the report on the specified day(s) and time you have configured. The report will be included in the body of the email (along with any text you have included) and also attached as an Excel file.
Note: When you email a report to another user, Greenhouse Recruiting will first check the recipient's permissions to see if they are allowed to access the report. If the specified user cannot access data in the report (i.e. private candidate data) the report will not be sent.
Recipients may see a slightly different version than the original scheduled report since Greenhouse Recruiting mirrors the recipient's permissions before delivering the email. If a recipient does not have access to a particular job in the report, that information will be redacted.
When the recipients open the email each week, they will see your message, the report in the body of the email, a link to view the report in Greenhouse Recruiting, and an Excel version.