To check the availability of Greenhouse Recruiting, Greenhouse Onboarding, Greenhouse Business Intelligence Connector, and our APIs, visit greenhouse.statuspage.io for up-to-date information.
From the status page, click Subscribe to updates at the top-right to receive notifications about outages, maintenance, etc.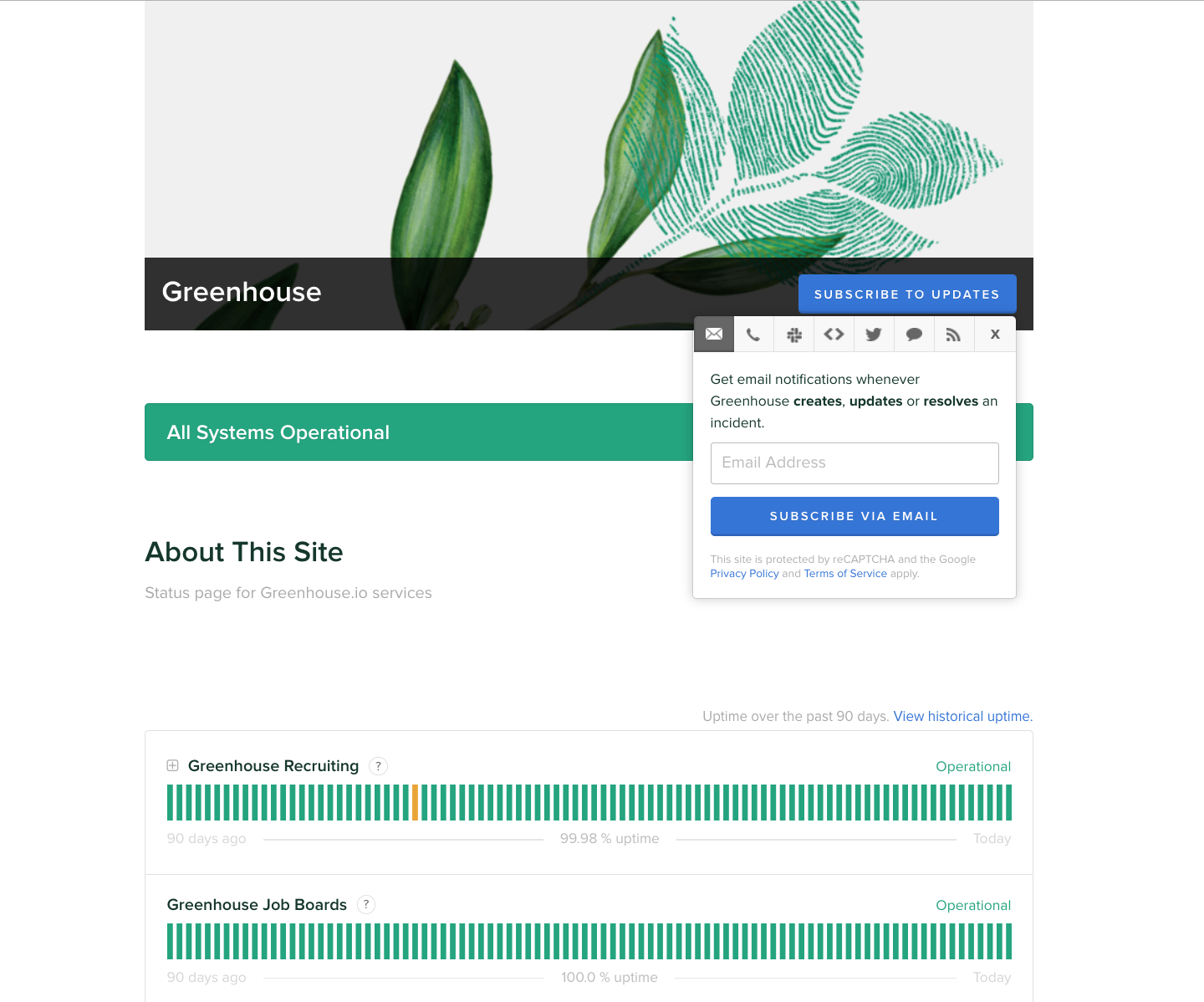 On the subsequent page, select what types of of issues you wish to be notified about, including limiting notifications only to incidents impacting your organization's assigned silo. Scroll to the bottom of the page and click Save when finished making selections.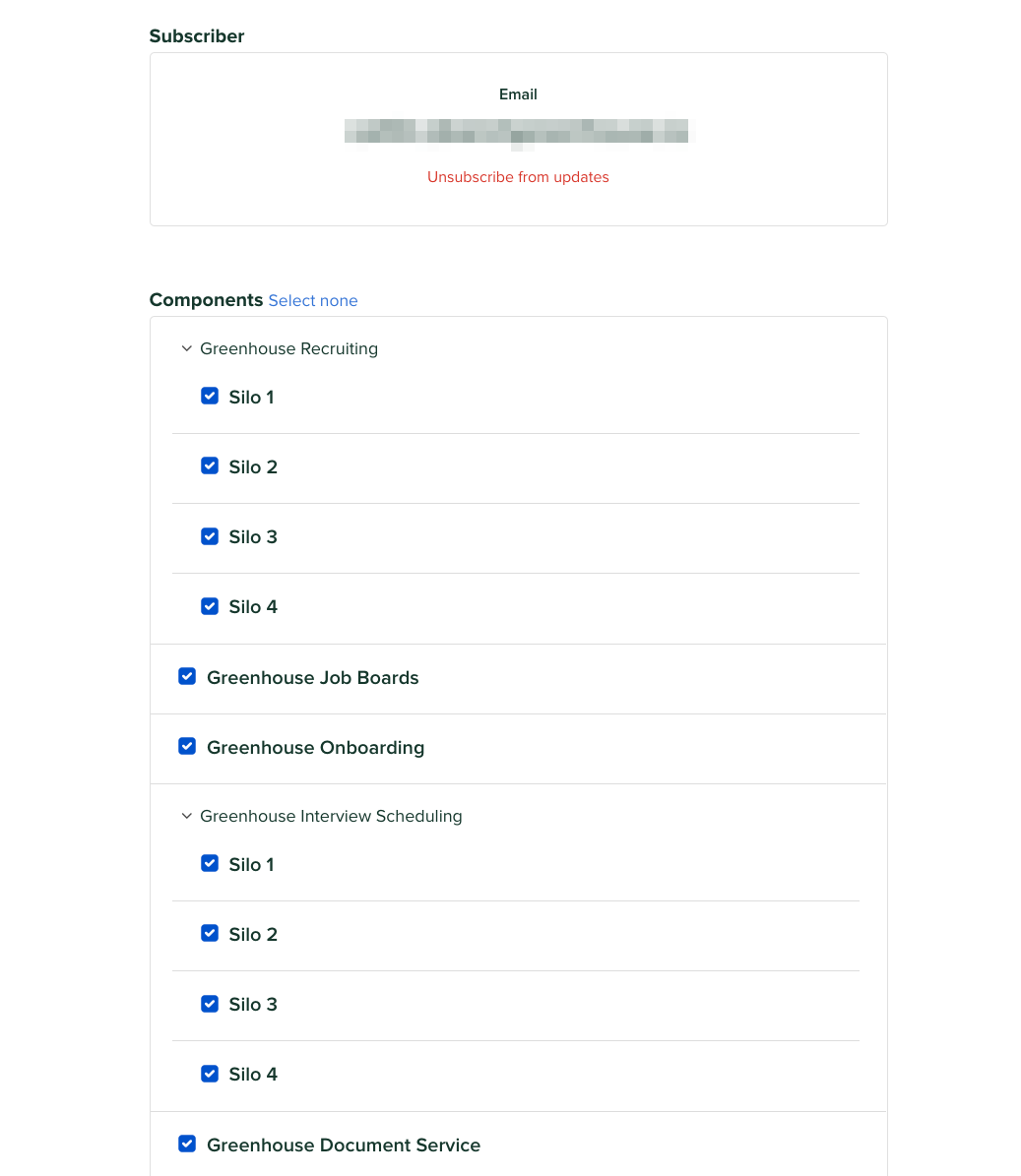 Note: To unsubscribe from status updates, return to the status page and click Subscribe to updates again. Enter your email address and click Subscribe via email. On the subsequent page, click Unsubscribe from updates.