TheMuse
TheMuse is a trusted career site in which users can search for jobs, career advice, and company profiles. TheMuse integrates with Greenhouse by using Greenhouse's Job Board API to feature jobs on www.themuse.com. This is done by obtaining each Greenhouse account's job board token.
In this article:
Source tracking
To begin, we will generate your Muse tracking code.
Click the Configure icon

in the top right corner and navigate to Job Boards & Posts.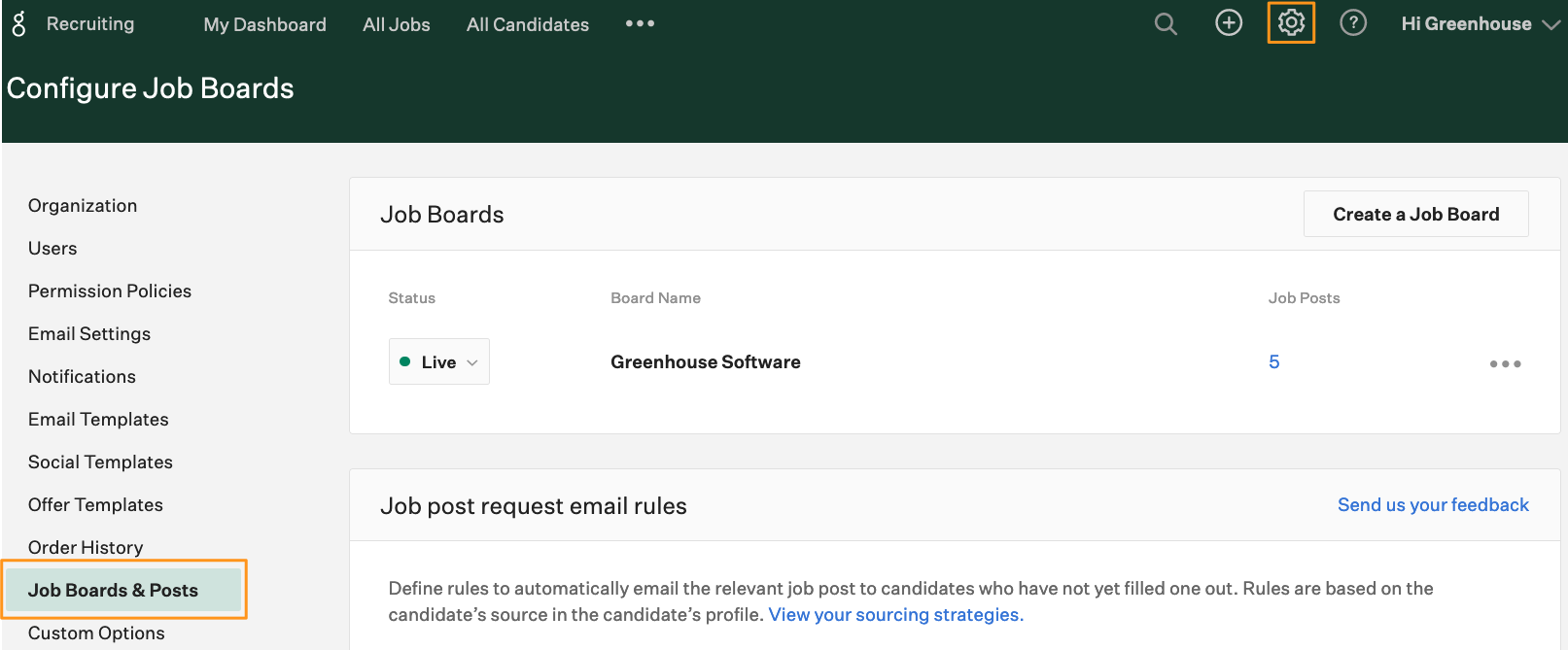 Click the ellipsis in line with your Job Board, then select Tracking Link from the dropdown.

Fill out who gets credit. Then, select The Muse from the Select a source dropdown. Once finished, click Create Link.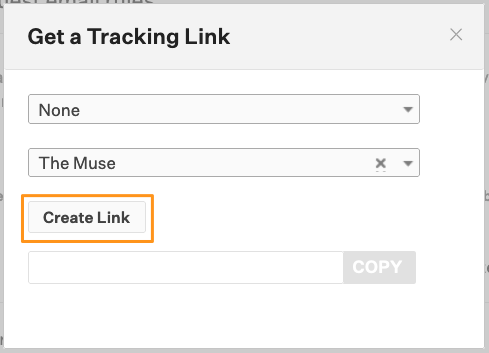 Click Copy once the link is generated. Store your link somewhere safe to provide to The Muse.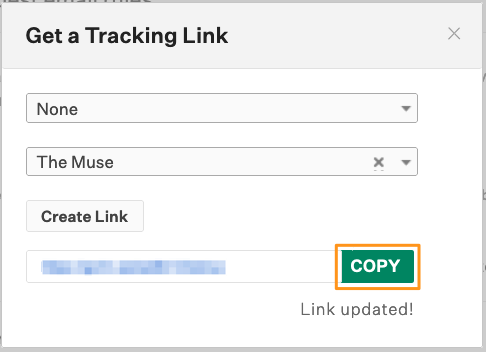 Conversion Tracking
We also have a simple new tool, conversion tracking, that provides more data about how your jobs are performing on The Muse. Please follow the steps below to implement conversion tracking in Greenhouse
1) Go to Configure > Job Board > Edit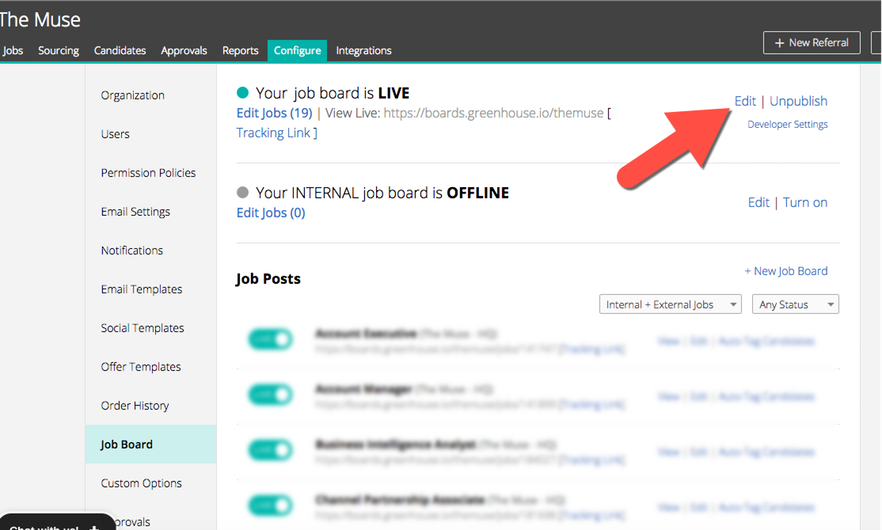 2) Go to "Application Confirmation Page" section and click < >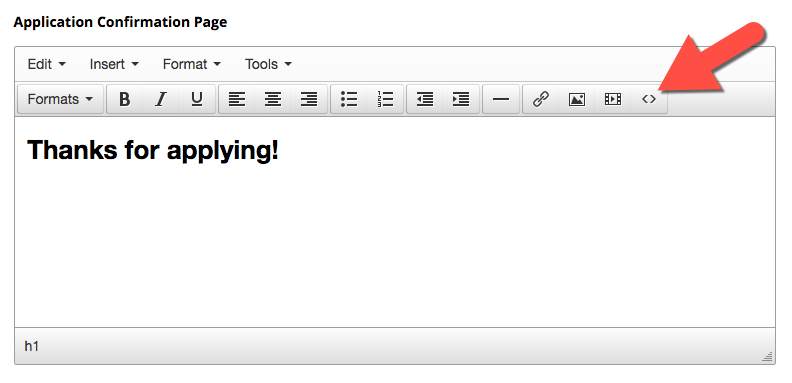 3) Now simply paste the following code: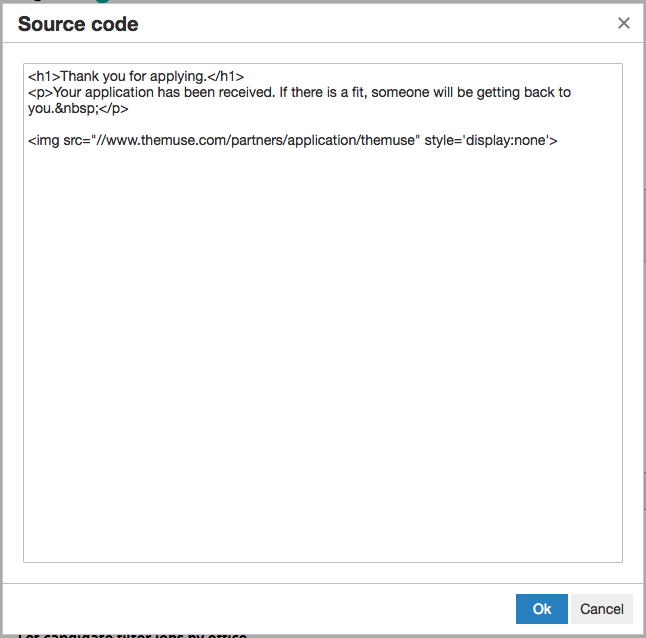 INSERT PIXEL provided by The Muse 4) Finish the process by previewing and saving the changes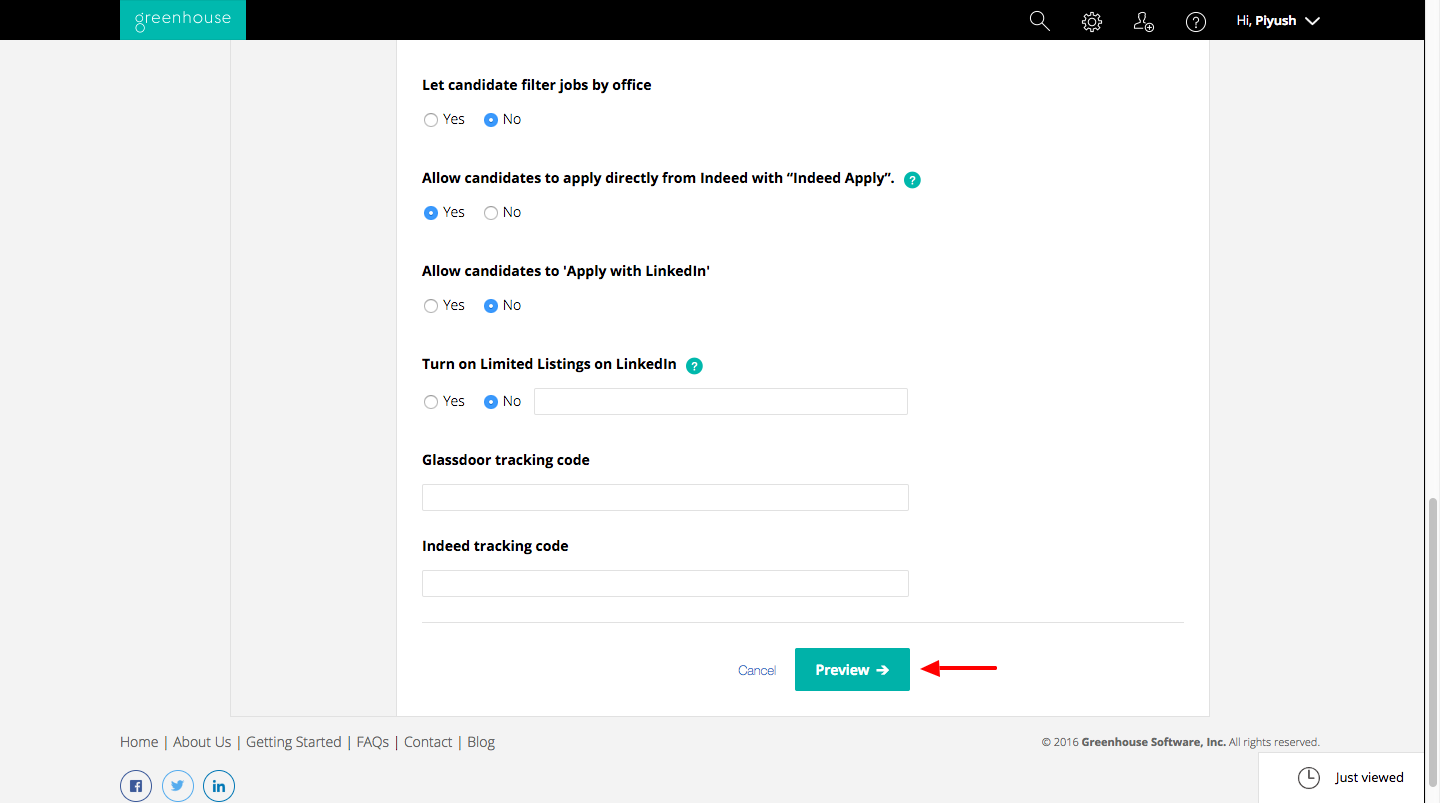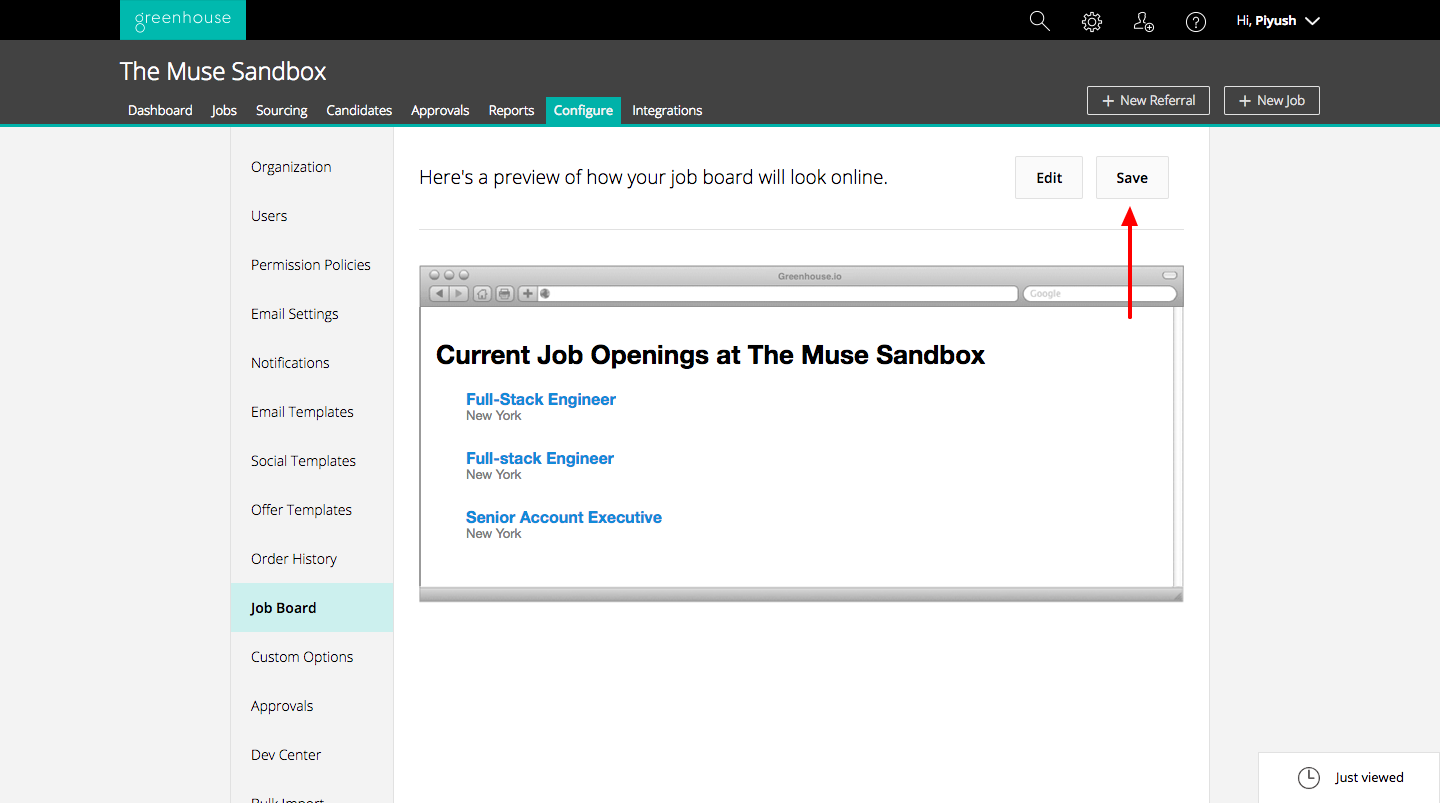 Let The Muse know when that is done, and they will confirm it is working properly!