Greenhouse has a ton of reports you can pull to measure the effectiveness of your recruiting process and identify areas for improvement. We know that users want to view their data in a specific format or order but don't always want to export the report to Excel to do so. Sortable reports give you more flexibility and power when analyzing your data.
You can sort most reports by clicking on any column header. Results will be sorted from highest to lowest, earliest to latest, or alphabetically. To reverse the order of the sort, click on the column header a second time. To remove the sort from a column, click on that column a third time.
The below screenshot shows the Department Summary report sorted by number of Open Jobs from highest to lowest.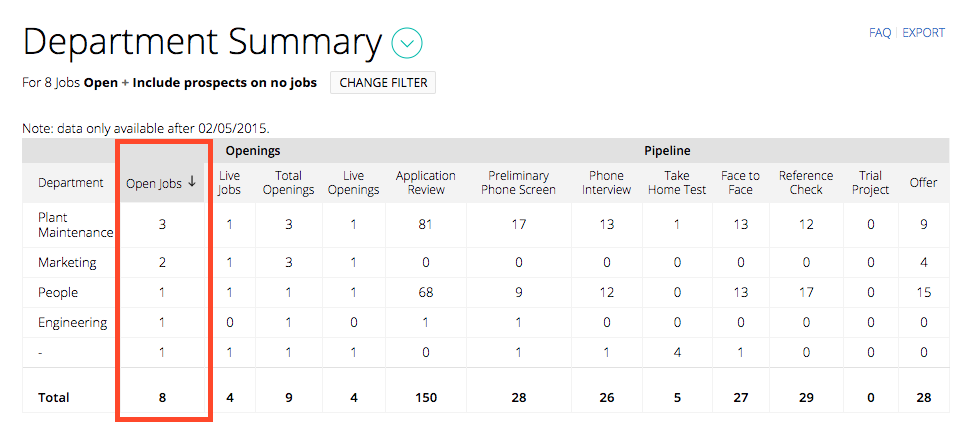 Please note: The Interviewer Engagement report changed subtly. The "Average Time to Submit" column (calculated by average days and hours for submitted scorecards) changed to "Average Hours to Submit." This change allows for easier sorting both within Greenhouse and after exporting to Excel.
The following reports are not sortable because of how their data is structured with sub-tiers:
EEOC
Candidate Quality by Source
New Candidates by Source
Candidate Surveys
Pipeline Snapshots
Rejection Reasons