When analyzing your recruiting process, it's important to have the correct dataset and the right filters to get you there. Greenhouse's reports give users many different ways to filter and look at your data, but it is not always easy to choose the correct date range when pulling reports for "last quarter" or "this week." 
We've made this easier than ever with relative dates, which give you even more flexibility and control over reporting without needing to download your data and manipulate it in Excel.  
Using Relative Dates
From you Greenhouse dashboard, navigate to the Reports tab and click on a report. Click on Filters and More to expand the panel. Within the expanded Filters and More panel is a field where you can adjust the period of time for the report you wish to retrieve.
You can still select a custom date range but can also choose from preset date ranges calculated for you.

Click Select a Date Range to show a dropdown of choices.

Selecting Custom Range will allow you to manually input a date range by which to filter your report.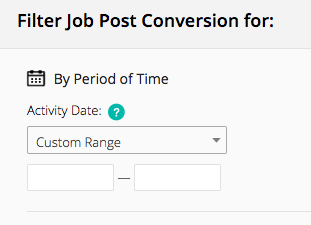 Selecting any of the other preset date ranges for Year, Quarter, Month, Week, or Days will calculate date ranges for you based on the schedule below: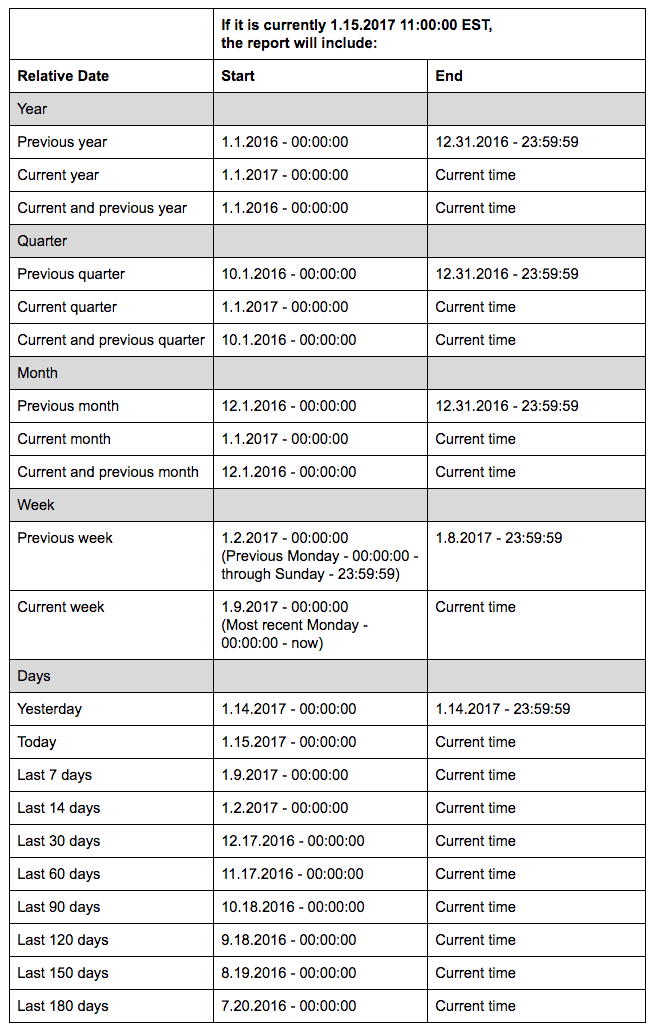 Please note: Relative dates will be calculated based on the Greenhouse timezone set for the user running the report. Follow these steps to confirm your Greenhouse timezone: 
Click on Hi, [your name] at the top right of the page
Click on My Info
Check your timezone in the Personal Information module and click Edit if you need to change it
The relative dates you select will be reflected in the report's URL, so you can bookmark this link and return to it at any time to pull the same data without reapplying your filters.