With this integration, users will be able to source, access, engage, and track candidates from OfferZen
Configuring the Integration
Navigate to the integrations page
Click on the "Connect" button on the Greenhouse card. This will direct the user into the Greenhouse OAuth flow, and redirect back after the user has granted OfferZen permission to create and view candidates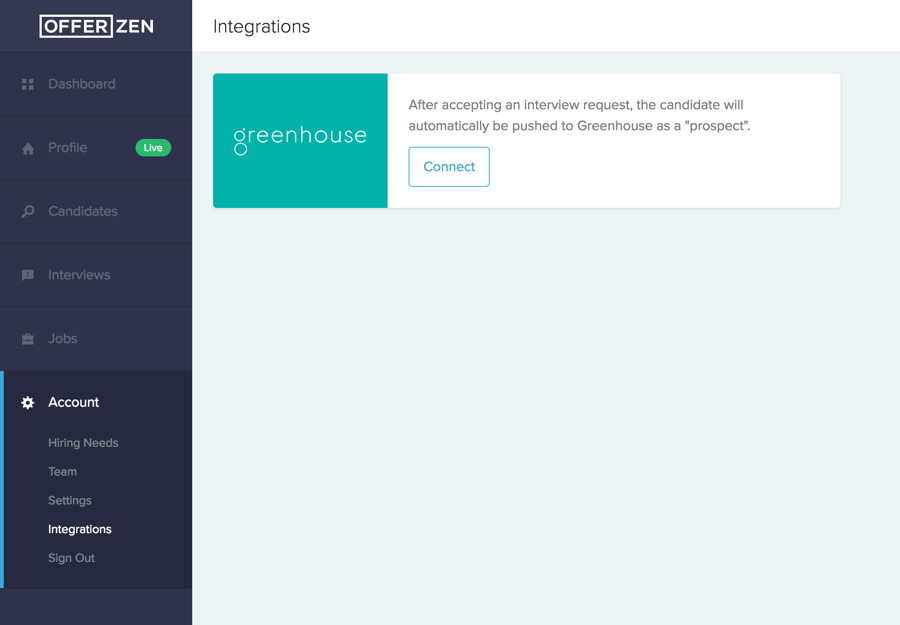 Adding Candidates to Greenhouse  
Companies can send interview requests to candidates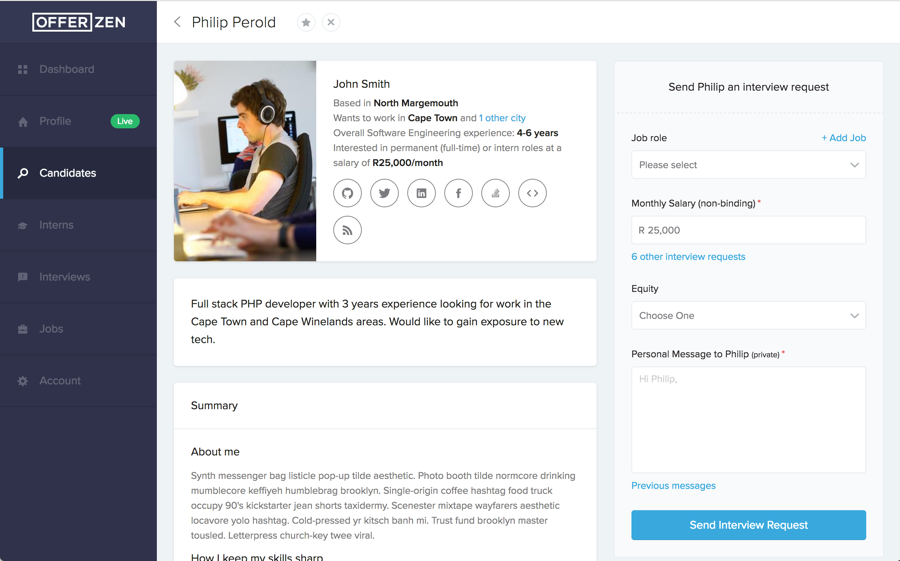 The candidate can then either accept or reject the request. A candidate is only pushed to Greenhouse in the event that he/she accepts.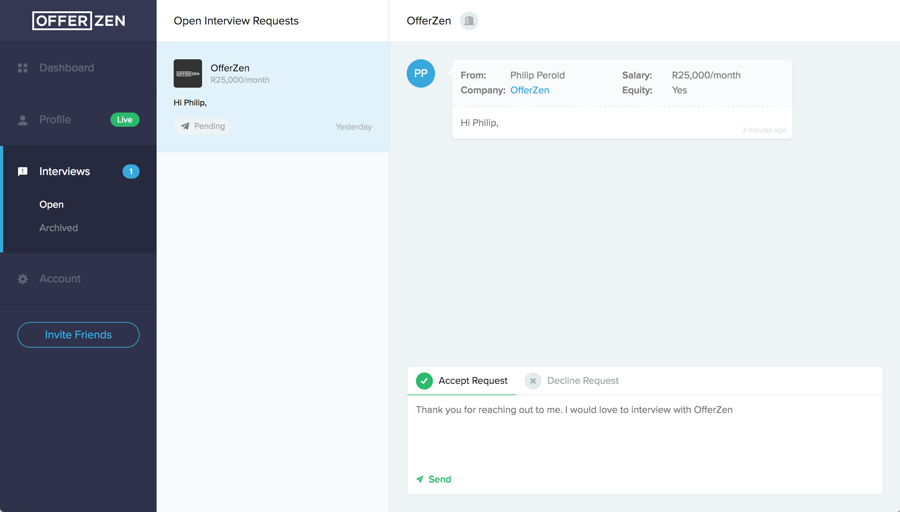 The candidate's name, email and the referrer is sent to Greenhouse. The candidate will be added as a "prospect" without any job attached.
The candidate's application state, stage and Greenhouse application url is then synced to OfferZen. This information is displayed to the user on the interview request page.