Cleverism is a career marketplace that helps 3+ million job seekers per year get their dream job while helping leading and innovative employers attract high performance employees. Cleverism integrates with Greenhouse using the Job Board API by pulling any open jobs on a Greenhouse user's account and features thsoe jobs on https://www.cleverism.com/. This is done by obtaining each Greenhouse account's job board token.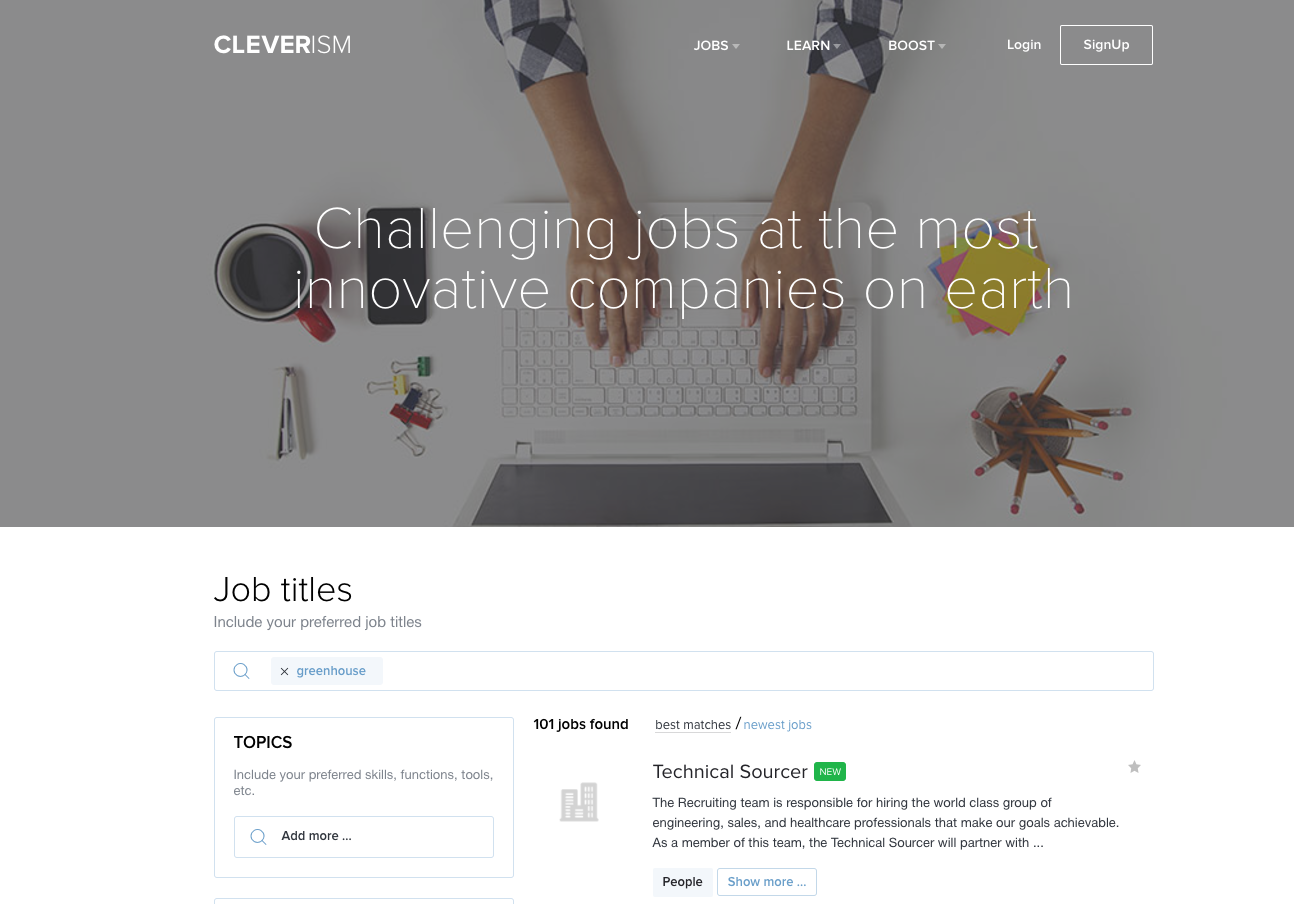 To locate your Job Board token a Site Admin can:
Click Configure

Click Job Board

Locate your External Job Board and click the "Edit" to the right of the job board.

On the next screen under the URL header there will be a field that displays your current

Job Board token for this job board.