Meritocracy combines proprietary photo-video content with programmatic advertising campaigns, to spot and engage the best-fit professionals online.
Meritocracy's technology learns from recruiters' choices over time and optimizes your company visibility across each channel, letting you reach out exactly to the talent you'd want to hire.
Greenhouse Recruiting's integration with Meritocracy allows you to source, access, engage, and track candidates from Meritocracy.
Enable the Meritocracy integration
To enable the integration with Greenhouse Recruiting, login to Meritocracy and click Integrations on the left.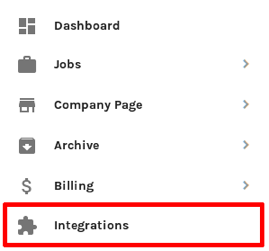 Search for Greenhouse and toggle the connection to ON.

On the subsequent page, enter your Greenhouse Recruiting credentials and click Authorize.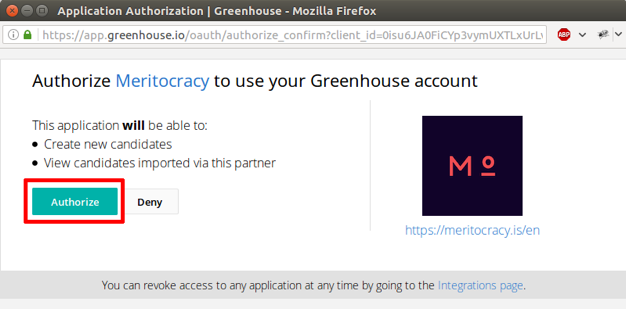 You'll get a message to confirm the integration has been successfully integrated.
Use the Meritocracy integration
Meritocracy will automatically sync applicants from Meritocracy to Greenhouse Recruiting.

The following information will be synced in the application to Greenhouse Recruiting:
First name
Last name
Email
Phone number
Resume
Our internal ID of the candidate