Permissions: Site Admin who can edit another user's advanced permissions
Product tier: Available for all subscription tiers
You can deactivate lookups for your organization to prevent Sourcing Automation users from performing email or phone lookups for prospects.
Note:
This article is for deactivating lookup credits at the organization level.
Click here
to learn how to configure email lookup priorities for your individual account.
Deactivate lookup credits
Navigate to Configure > Permissions Policies to open the Permissions Policies page.
Scroll to Greenhouse Sourcing Automation.
Click to uncheck Use lookups to find prospect contact information.
Note: If your organization has phone number lookups turned on, the Allow phone number lookup in the Chrome extension permission stripe will be turned off automatically when you deactivate lookups.
Lookups are now turned off for your organization.
When Sourcing Automation users try to update their email lookup priority, they'll see an alert that lookups have been turned off for your organization.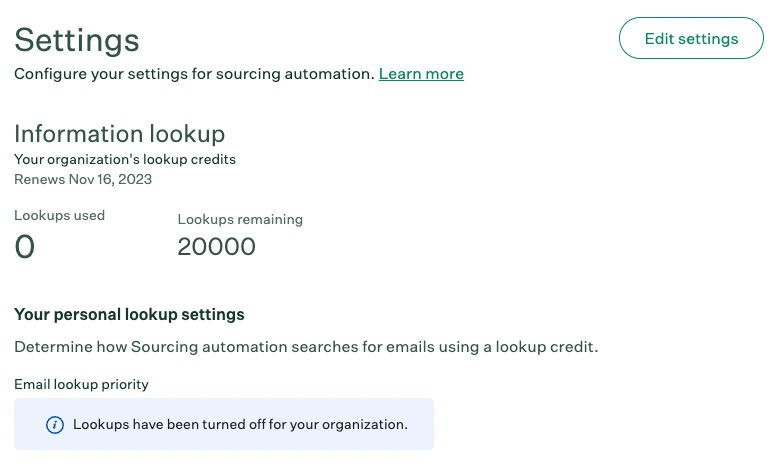 Additional resources